Today we leave Arkansas and travel through the Ozarks and central Missouri to Kansas City. Our first stop is in Springfield, Missouri for City Butcher and Barbecue. This place has a number of awards for their brisket. They serve up Texas-style BBQ and have done since 2014 – a newcomer in BBQ terms.
We're taking the scenic route through the Ozarks from Bentonville, Arkansas. The straight, flat roads are gone as we go through the Ozark mountains. It's all hills and curves now. The views have been amazing with a light fog hanging in the hills.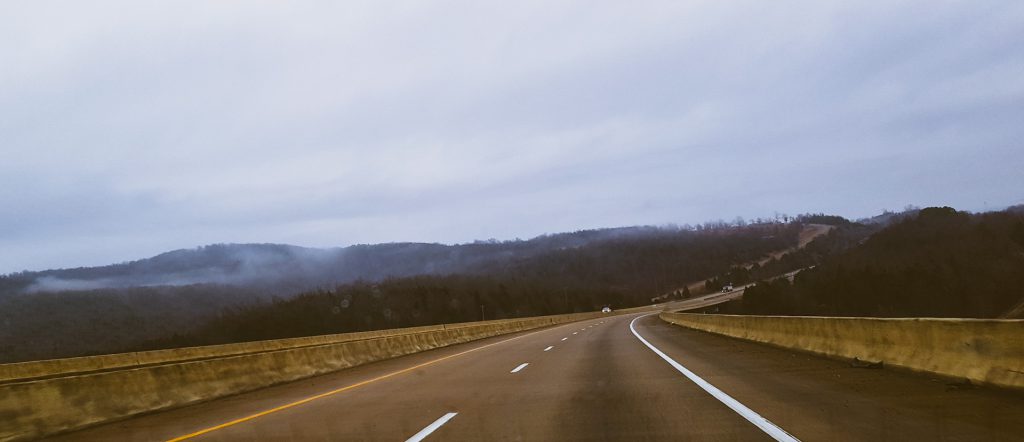 Arriving into Springfield, it looks like any town in the Midwest with strip malls and car dealers everywhere you look. And it is to one of those strip malls we are headed for City Butcher and Barbecue.

City Butcher and Barbecue
https://www.citybutchersgf.com/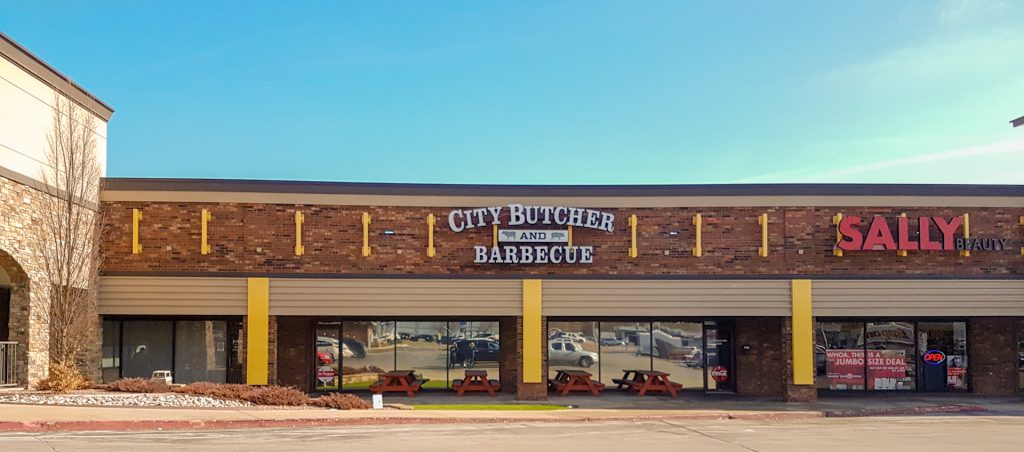 It is not much to look at from the outside. The signs on every store in the strip are so similar as to be hard to distinguish from each other. We find the right one and head inside. It morphs into a typical Texan joint when you walk in. You've got the meat being sliced and chopped at the counter as you come in with the dining area behind. No plates provided, just butcher paper (though here it is the waxed kind). Pickle slices, raw onions and jalapenos are waiting for you on the back counter along with plastic cutlery. And there is Blues playing in the background. Its a nice setting despite its strip mall exterior.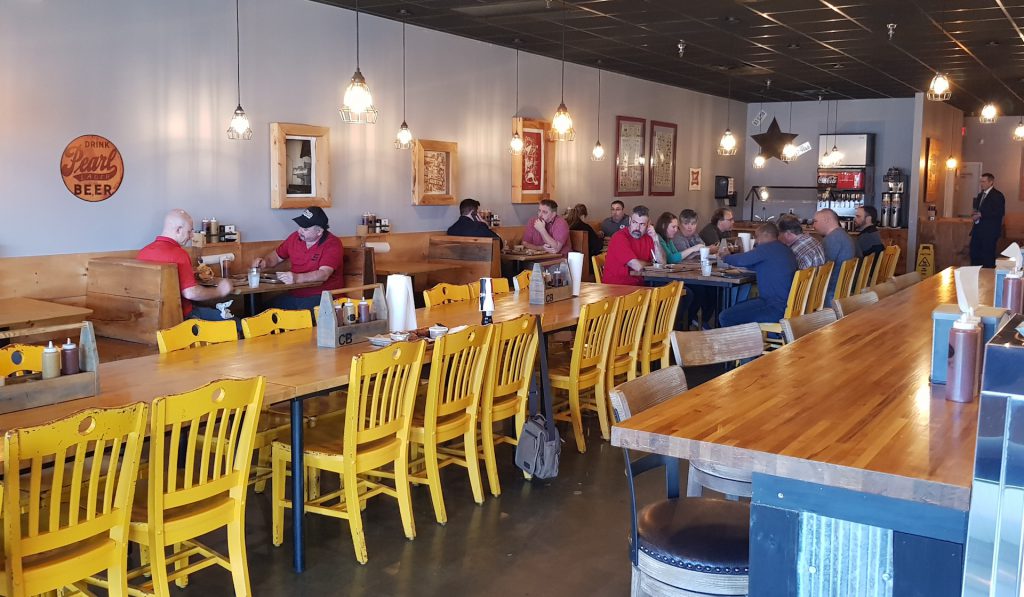 They have a quite an extensive menu one of the most diverse yet. Plenty of the typical meat by the pound, but for the first time we are seeing burnt ends (a KC specialty) and pork belly. There is a range of sandwiches on offer as well as sausage and even chilli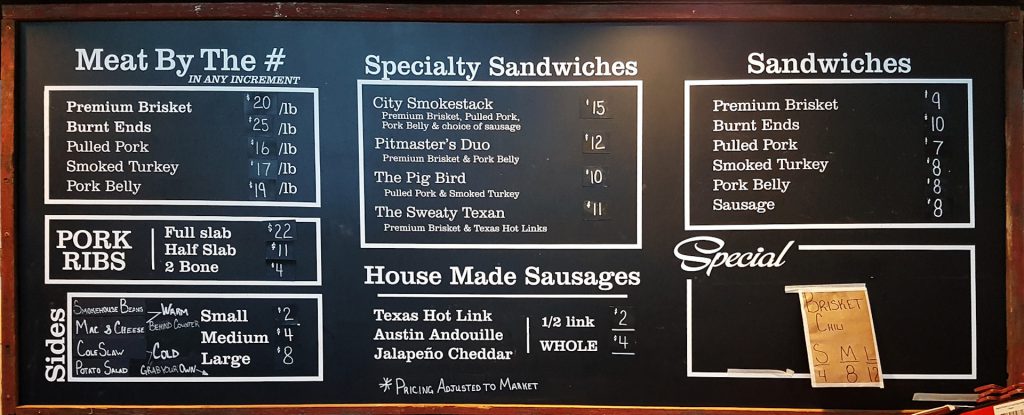 We decide on a mix of brisket, burnt ends, turkey, pulled pork, pork ribs and pork belly along with some beans and potato salad. We'll start with the sides…
The bean are ok, but there really isn't any flavour beyond the chunks of meat in them – and I think there might be more meat than beans here. The potato salad is made from chunks of skin-on potatoes with strong onions and a mustard based sauce. It's nice but not wow. They offer three sauces — spicy, house and mustard — none of them overly impressive.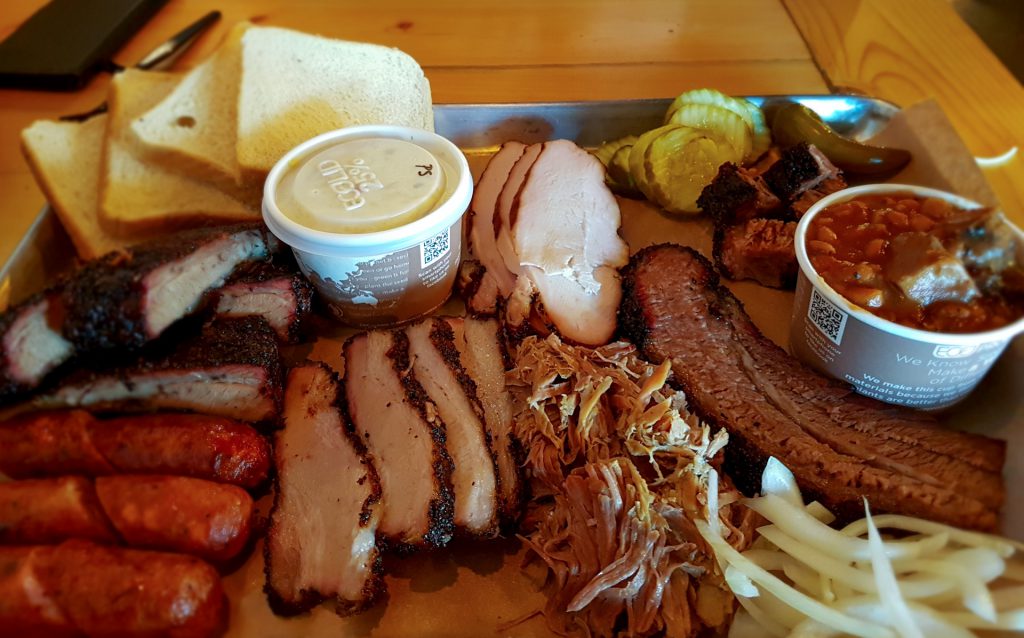 But barbecue is first and foremost about the meat. And this is some of the best we have had so far. The brisket has a nice bark with good seasoning. The burnt ends are soft and loose. The turkey is moist and has a visible smoke ring — this is by far the best turkey we've tasted on this trip. The ribs are nice but the flavour is limited to the rub, the pork does not have much flavour. The pulled pork is in nice chunks with a good texture. But we're really surprised to find our favourite is the pork belly. I've never seen smoked pork belly before, but it is absolutely superb.
Post trip note: This pork belly is the best of trip!
Once again the staff are extremely friendly. After we finish devouring far too much meat, Blain is kind enough to take us into the back to have a peek into the production.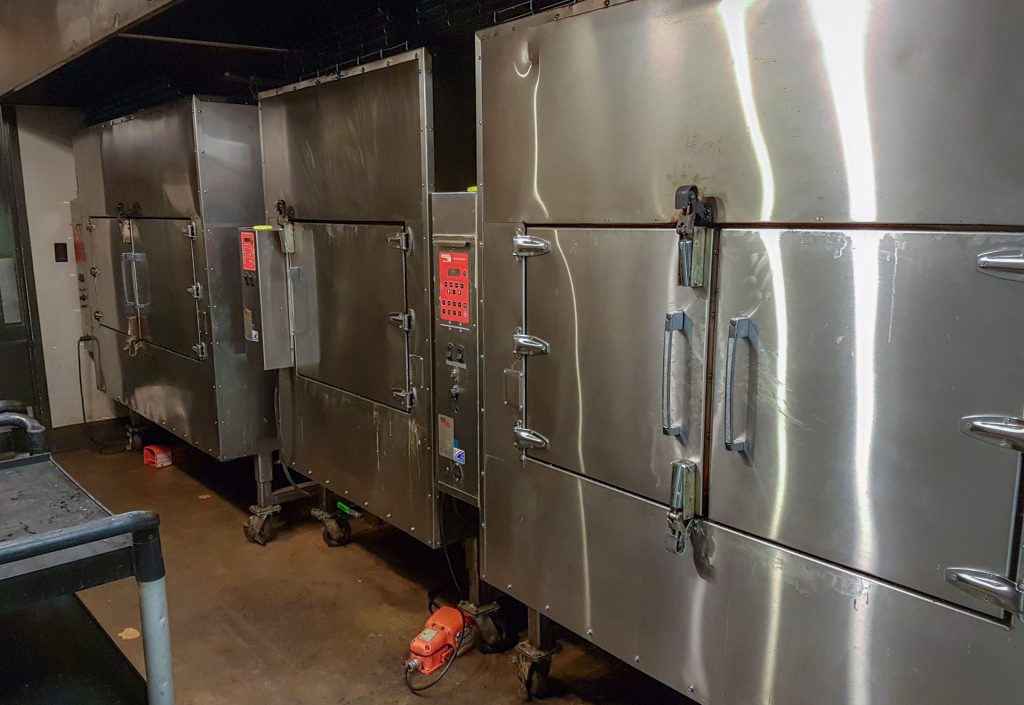 They use three Cookshack smokers (300, 500, 750 models) which are all commercial rotisserie smokers fueled by wood pellets. City Butcher uses a mix of oak and hickory – a departure from their Texas roots where only oak is used. That touch of hickory adds some sweetness to the smoke.
In Texas tradition, they use only salt and pepper on their meats after minimal trimming. They cook the brisket and pork butts for about 12 hours and then wrap and put to rest for about five hours.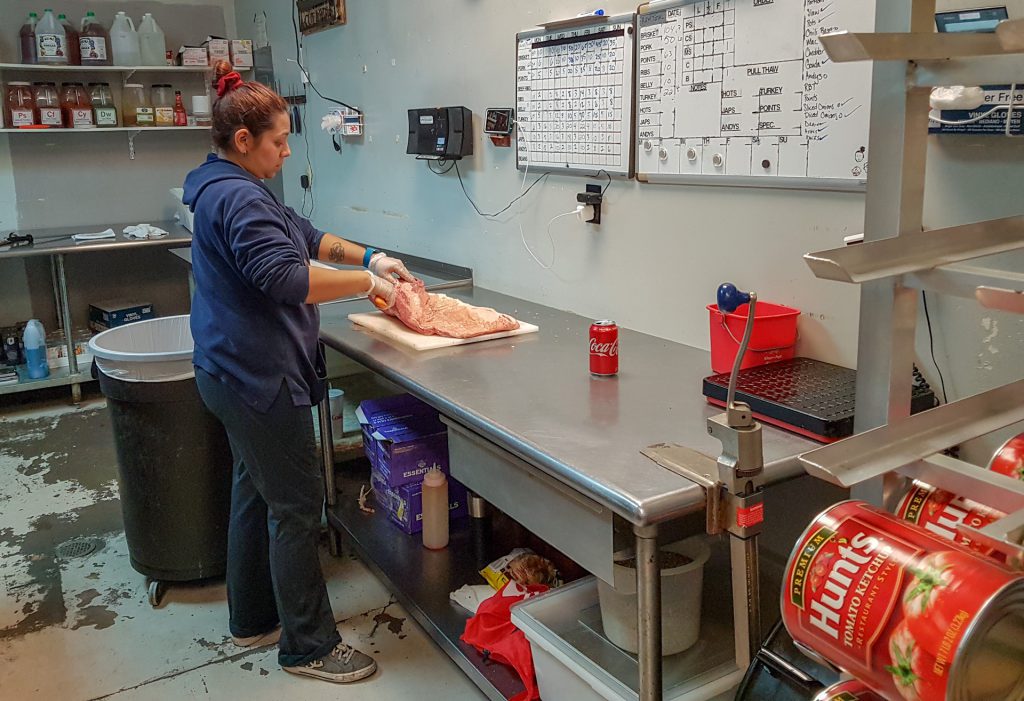 We've done our tasting and bought our t-shirts so its back on the road again. Next stop, Osceola, Missouri.
We're headed north now to central Missouri to make a stop at Sugarfoot BBQ in Osceola. This place is a bit unique as its part of a gas station (petrol station for the Brits). It's not a lot to look at, but it holds some hidden gems.