Headed north now to central Missouri to make a stop at Sugarfoot BBQ in Osceola. This place is a bit unique as its part of a gas station (petrol station for the Brits). We've arrived about 15:30 so it definitely a slow time. Only a handful of people having a late lunch.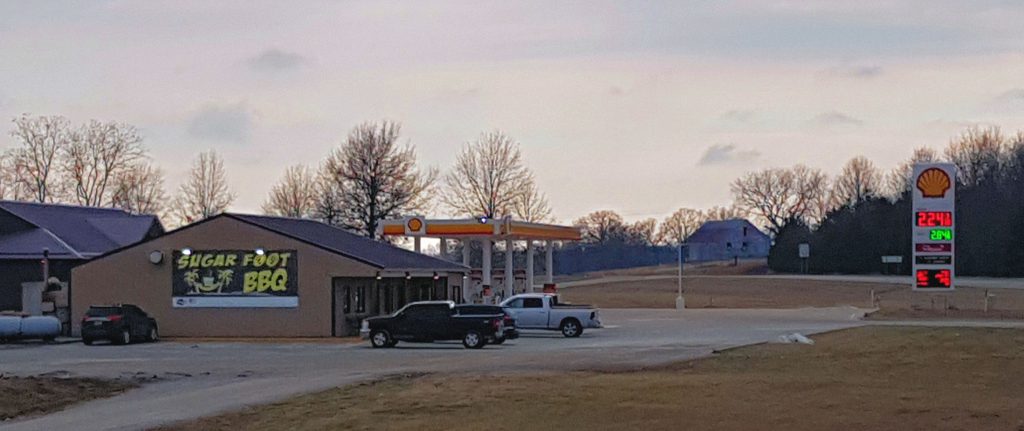 It might be a gas station, but its clean and bright. It's far enough away from the pumps there is no lingering smell of gasoline. None of the grease and dirt you might think of when you think gas station either.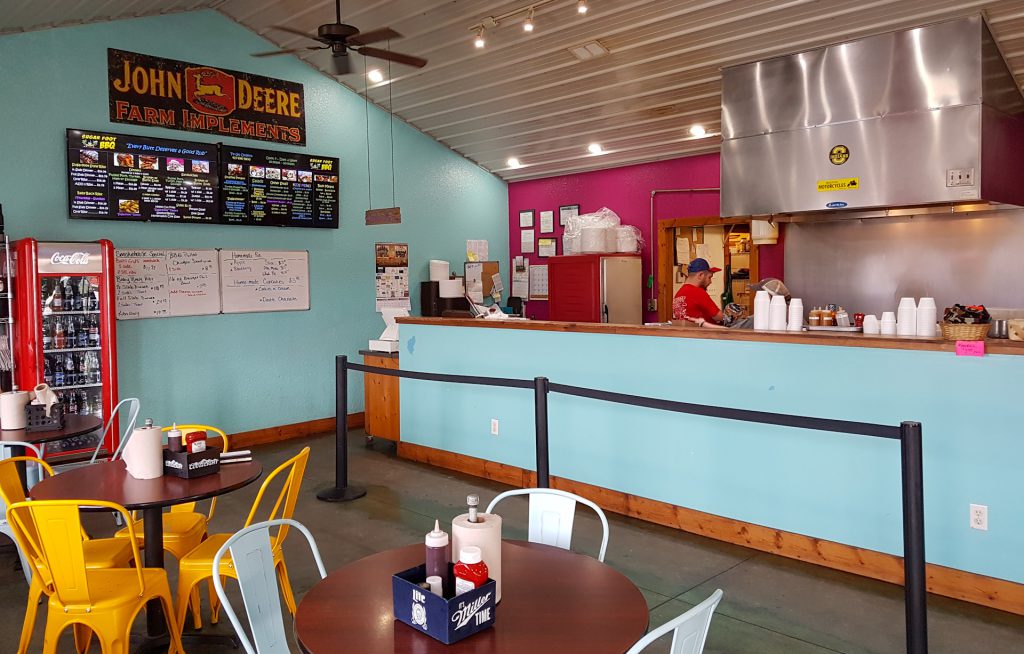 We stopped here to check out the sides on offer as much as the meats. The horseradish coleslaw is definitely one to try. Finely chopped cabbage in a light sauce with a hint of sweetness. The horseradish adds an interesting note with a slight kick. Definitely one of the best slaws we have had. They also offer hand-cut fries which are chunky bits of skin-on baked potato that are deep fried until crunchy and then coated in a rub with a touch of sugar and heat. And their Texas toast is prepared on the griddle giving a really nice flavour.
But what you don't want to miss from this spot are their pies. They have a wide range of them and they are amazing. We got the blackberry pie (the whole pie!) and it was definitely one of the best I've had in quite some time. It took me back to the days of the roadside diner.
Dean gave us a look in back and talked to us about what they do at Sugarfoot. They use a gas-fired smoker from Southern Pride that can hold about 500 lbs of meat. The gas ignites the wood and keeps the temperature steady. They use nothing but green hickory to smoke their meats giving that typical sweet yet bitter smoke taste.
They have quite an extensive menu at Sugarfoot. They offer pork spare ribs, baby back ribs, pulled pork, turkey, ham, sausage, beef brisket and burnt ends. All are available by the pound, as a meal or as a sandwich (except the ribs, of course).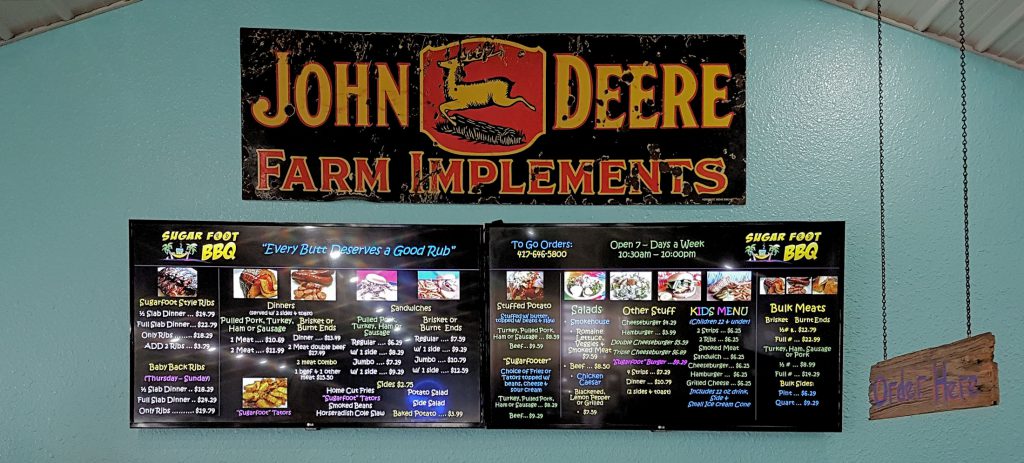 They have a selection of sides that includes home cut fries, 'Sugarfoot' tators, smoked beans, horseradish coleslaw, potato salad, side salad and baked potato. They have a range of items for the non-barbecue lover as well. They also offer some of the lowest prices of anywhere we have been yet.
We opted for a two meat platter with beef brisket and pulled pork and sides of potato salad and 'Sugarfoot' tators. We just did not have the energy to tackle ribs and ham as well!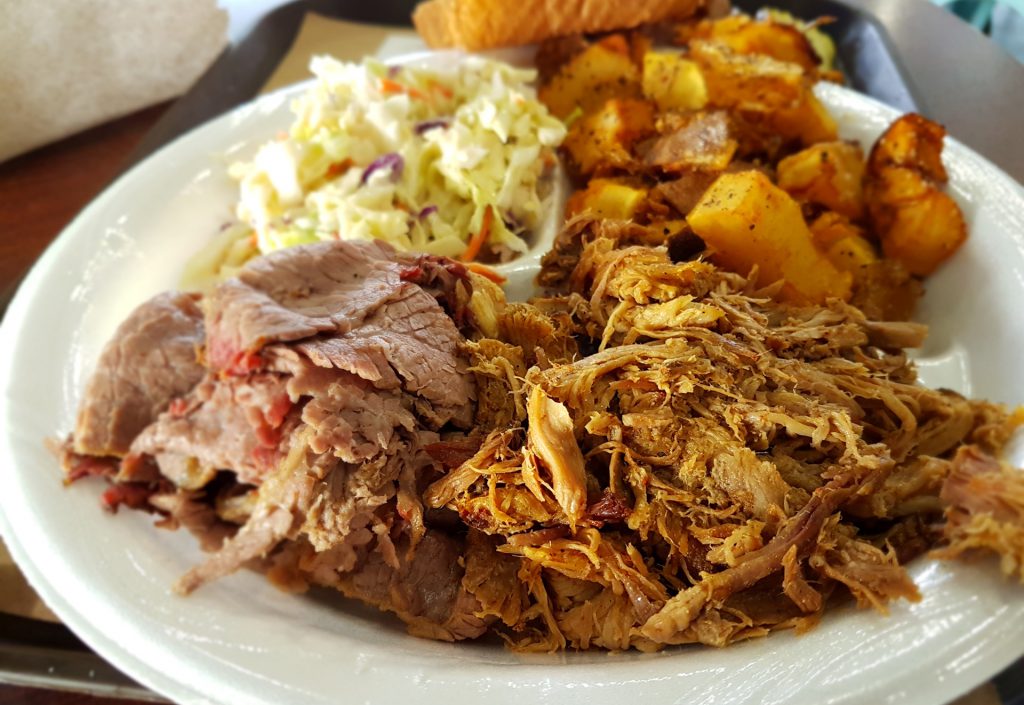 The brisket is served up sliced wafer thin. Its got a very light smoke with a good beef flavour. The pork is shredded a bit too finely, but its got an instant hit of smoke with a nice chew and a slight sweetness to the rub. Their sauce has a strong molasses base and a hint of blackberry.
And I have to say, as other reviewers have noted, make sure you get the sides as they are definitely worth it. Their tators were a great change of pace and the horseradish coleslaw is something I'm going to have to try making myself.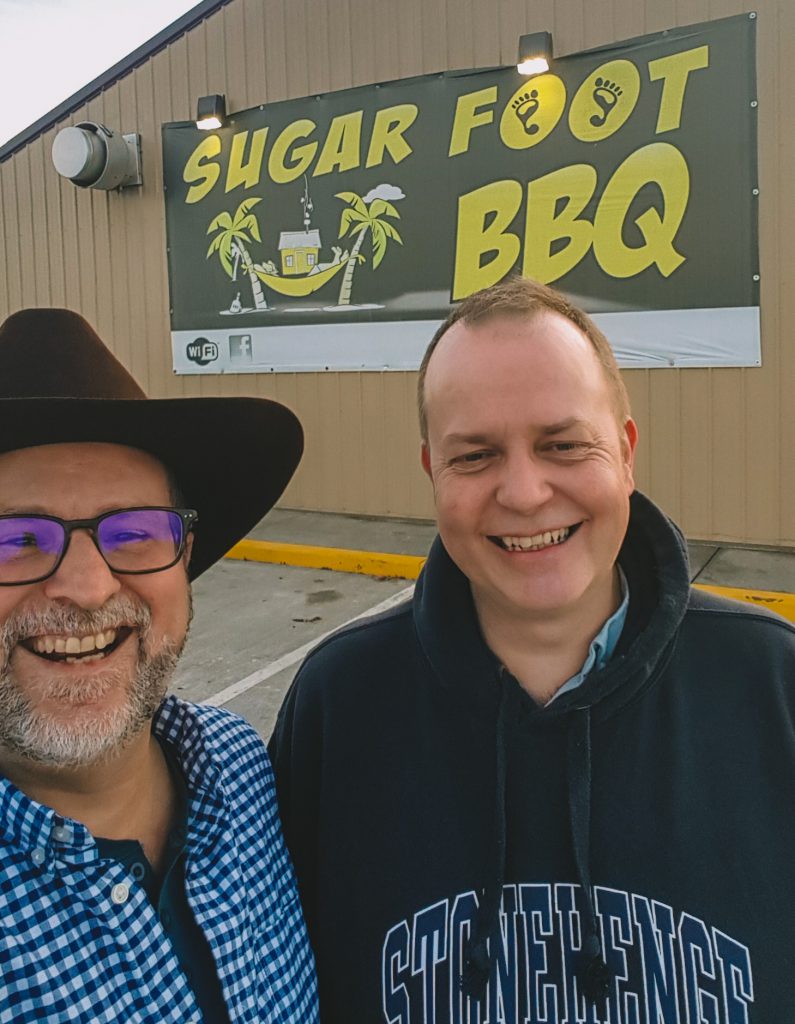 Overall, this was a great stop – and a chance to fill up the gas tank as well. Fueled up (us and the car), we are headed into Kansas City now to check out some of the best from my hometown.
Overall, this was a great stop – and a chance to fill up the gas tank as well. Fueled up (us and the car), we are headed into Kansas City now to check out some of the best from my hometown.
Fiorella's Jack Stack Barbecue
Our last stop of the day is in Kansas City – well, the KC metro area anyway.
We were headed to the highly acclaimed Harp BBQ in Raytown, but when we arrived we found they were open only on Saturday.
But no matter, this next spot is one we intended to hit on this trip anyway. We are headed to Fiorella's Jack Stack Barbecue. This is the barbecue I grew up with. My earliest memories of barbecue are of the Jumbo sandwich with brisket and ham and a side of beans — still on the menu 45 years later and still great.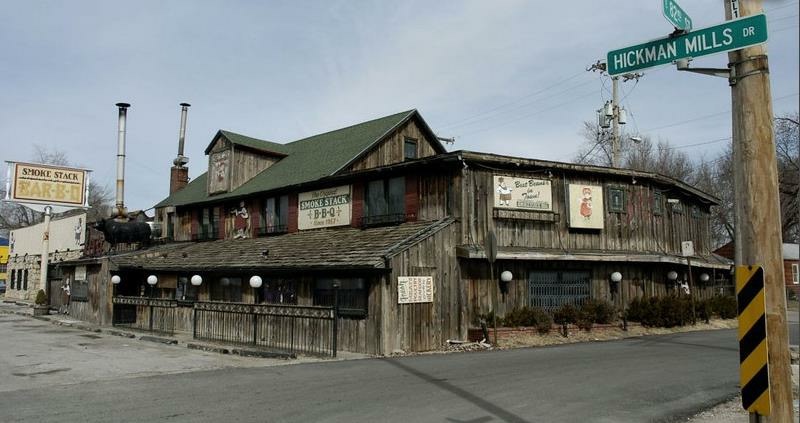 This restaurant has come a long way from its origin on 71 Highway back in 1957. The original location opened by Russ Fiorella closed in 2006. His son, Jack, opened up the Martin City location in 1974. They now have locations in Martin City, Overland Park, Country Club Plaza and Freight House in KC and Lee's Summit. It is the Lee's Summit location we are headed to tonight.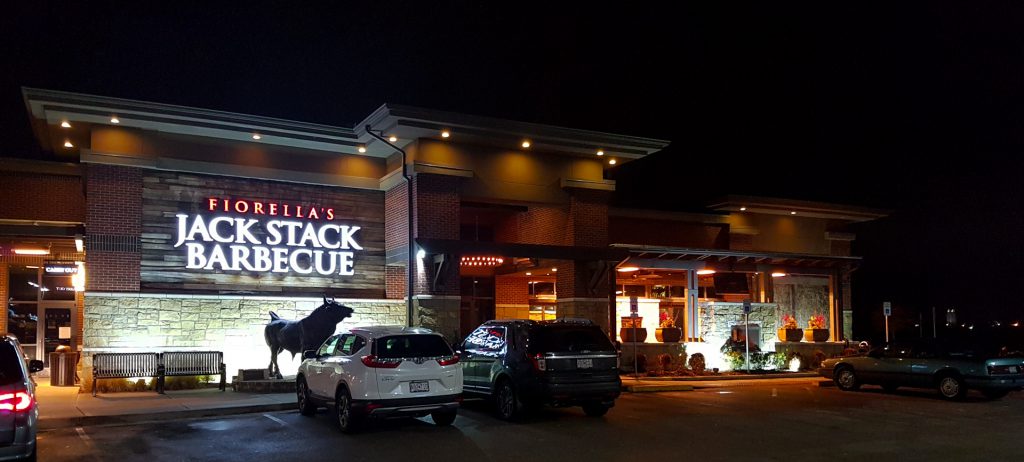 Fiorella's Jack Stack Barbecue is not what you expect in a barbecue place – this is a what you expect from a proper restaurant. This is a place you'd be happy to take a date or even your in-laws for a great night out. They have all the trimmings of a top restaurant – great décor, good service, extensive menu and more. And despite all of that, they've got quite a pedigree in BBQ as well.

This is Adrian's first taste of proper Kansas City barbecue so I hope it delivers!
After looking over the massive menu, we decide to keep it simple and stick to what we have been sampling the whole trip rather than go off piste with some of the more exotic BBQ options. We go for a two-meat platter (beef and pork), some pork ribs and some burnt ends. And of course some coleslaw and beans.
For me, nobody makes better BBQ beans. They are smoky, meaty, a bit sweet – just the best. Their coleslaw is pretty darn good too. And they have one of the best sauces in KC too.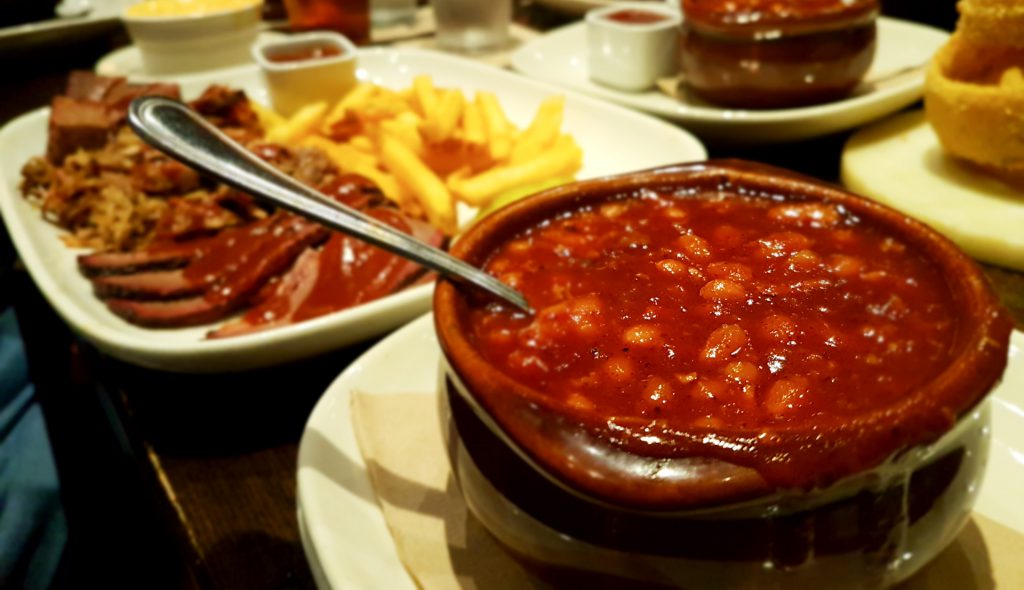 The restaurant stumbles a bit and manages to bring our starter with the meal. They make up for it though when before we complain the cook comes over to apologise and tell us dessert is on him tonight to make up for it. The beans deliver as expected.
When the food comes out finally it does look good.

We are hungry at this point so we do dig in. There is not a lot left when we're done. It's not the absolute best we have eaten so far, but this is good BBQ and this is not a place you would be ashamed to take someone special who likes BBQ – but that's everyone, right?.
The brisket was the best offering with the burnt ends coming up second. The ribs look great and for a restaurant they were very good — the meat was very tender and fell off the bone, but in the competition world that would be considered overdone so they were scored down a bit for that. And I've got to say again — the beans are awesome!
It's been a long day so we are headed to mom's and with a bit of luck, quickly to bed! (Yeah, that's not likely!)