We headed to Canterbury on a short break this past week. While waiting to get into the cathedral we came across a somewhat unexpected place- a barbeque joint called Korean Cowgirl. The name alone would have caused us to stop, but the saddles and cowhide covered stools guaranteed it.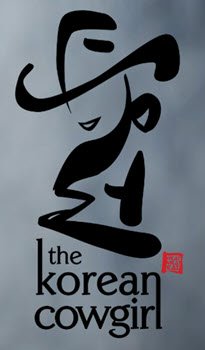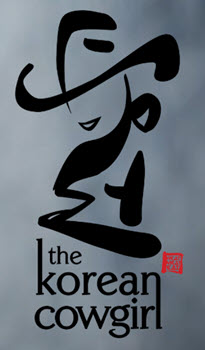 This is a place with a bit of an identity crisis. Do they sell Korean food? Sort of. Do they sell BBQ? Yes they do. The founders include a die-hard Texan and another that loves food and travel. It brings together with some very typical Texan BBQ and Korean fried chicken.
The interior of this restaurant definitely shows the mix of cultures. You've got wooden beams from Tudor times, steel tables and chairs with cowhide coverings, American, Korean and British flags (all made from rough hewn wood). And then there is the K-Pop playing on the TV in the corner. Definitely a cultural mix.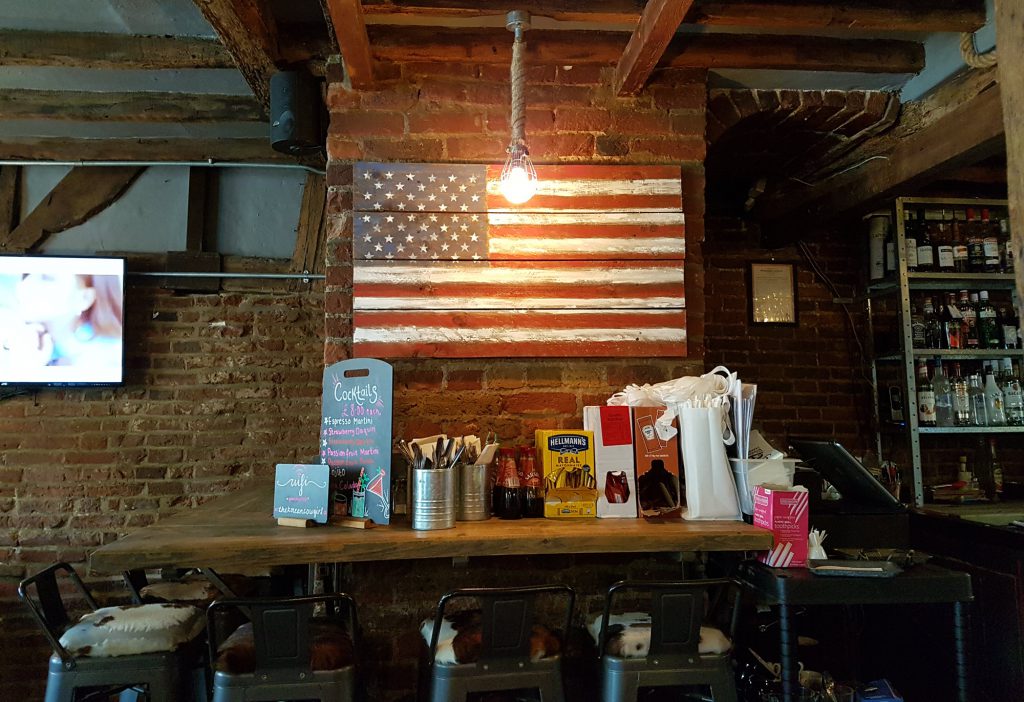 While the ambiance of a restaurant is important, it is the food that is the most important. So how does the food stack up? We got the Dirty Cowgirl platter so we could try a bit of everything.
The Cowgirl's signature barbeque is very much Texas-style brisket. In addition to the brisket they also offer pulled pork and Asian baby back ribs. And then there is the Korean Fried Chicken. The Dirty Cowgirl platter contains a bit of each.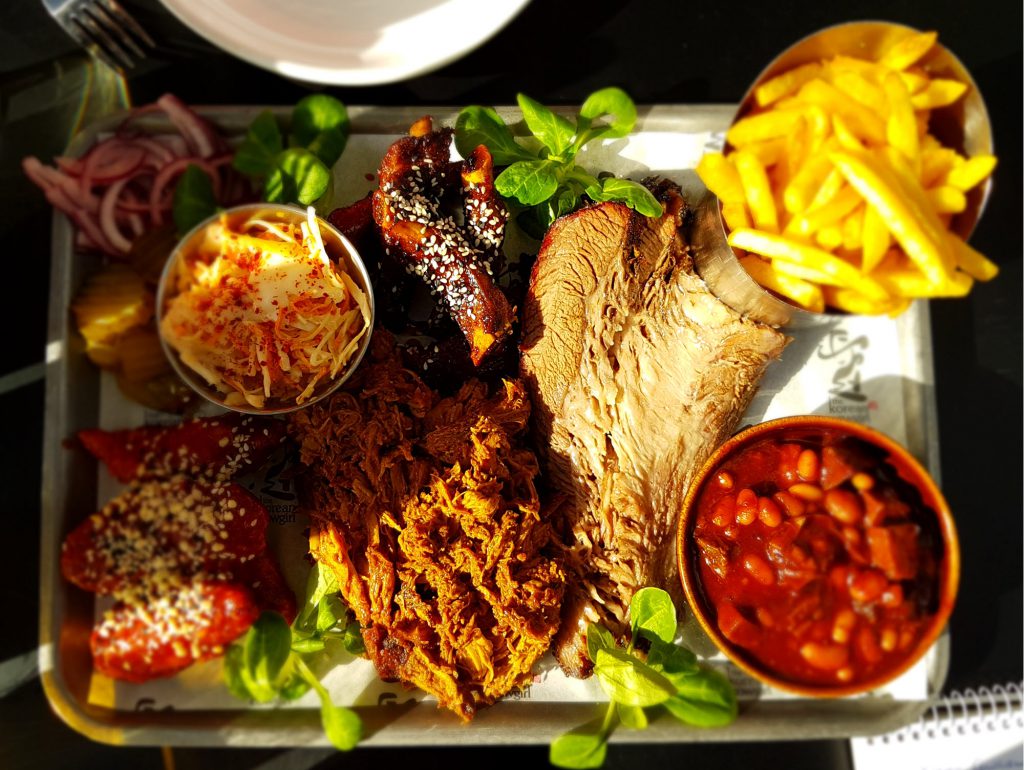 Let's start with the sole Korean element – the chicken wings. These are double-fried in a light batter and then coated in sauce. You get a choice of soy garlic, spicy, honey butter or Yang Nyum. We went for a mix of soy garlic and spicy.
The meat is moist and the skin and coating have a nice crunch. There is also a sprinkling of chopped peanuts that add to both the texture and the flavour. The wings are very moreish and we would have happily had eaten another serving.
The ribs are smoked, braised and then deep fried and coated in an Asian sauce. But are they good? Well that depends on what you are looking for in your ribs. Being baby back ribs, these do not have a lot of meat on them. The deep frying of them gives them a crunch. And the sticky sauce has a nice salty, sweet flavour you expect from Asian-style ribs. The sprinkling of sesame seeds adds a nice nutty flavour that compliments the sauce. These are not American-style ribs for sure, but they are tasty.
The pulled pork was served as small shreds of pork in a slightly sweet and tangy sauce. There was no real bark present and only a slight hint of smoke. The meat had a good bite and a strong pork flavour. The pork was good but was in need of something else for texture.
The brisket is the star of their barbeque. In true Texas style, it is coated in a salt and pepper rub and smoked – low and slow for 15 hours according to their menu. It is served in thick slices either separately or as part of a platter. Unfortunately, the slices we got were from the point which contains far more fat and connective tissue than the flat cut. There was a significant amount of fat present leaving it somewhat unappealing.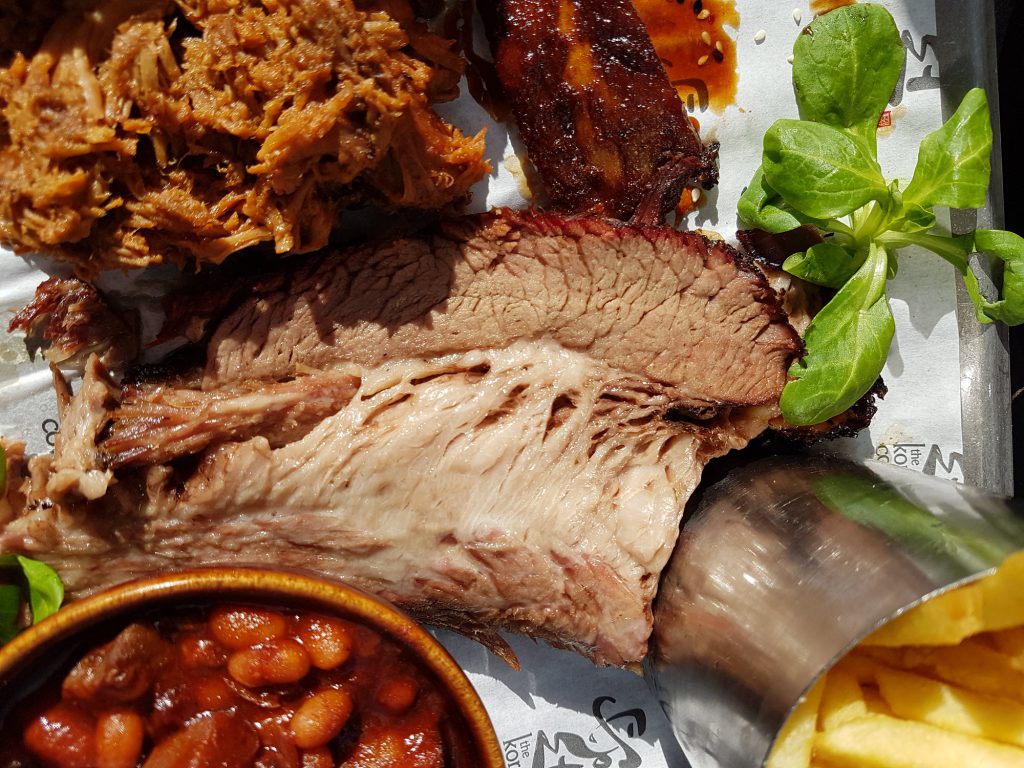 When you turned the slices over, it was clear there was a fair bit of meat underneath the fat. This did leave the meat somewhat oily. The strip of meat along the top was full of flavour. It was unfortunate that the meat was so poorly presented.
The brisket had a mild smoke flavour though it had a strong visible smoke ring. It had a strong beef flavour with the distinctive Texas-style pepper hit. The brisket had very good flavour.
We ordered a side of pit beans. They are arguably mis-named though. There was more brisket than beans in our bowl — not complaining about that! These come highly recommended.
The only thing missing from this platter was some bread. Both the pork and the brisket would have been better with some fresh bread to go with them.
Rating? 3.5 out of 5. The food was good, but definitely let down on presentation and at £38 felt slightly overpriced. The staff were extremely friendly and welcoming. Next time I think I would make up my own platter focused on the brisket and the chicken. Worth a visit!