As we reach the end of week three in lockdown, we've decided we just have to get away. We've been needing a holiday for a while now and just cannot wait any longer. So tonight we headed to Turkey!
Ok, don't start screaming or talking about violation of lockdown and unnecessary travel. This will be a virtual journey, though we plan to make it real as we can.
It starts with setting the mood — lots of lanterns and candles, colurful plates and a low table. We had some fabric we brought back from an earlier trip and used that to cover the loveseat and chair.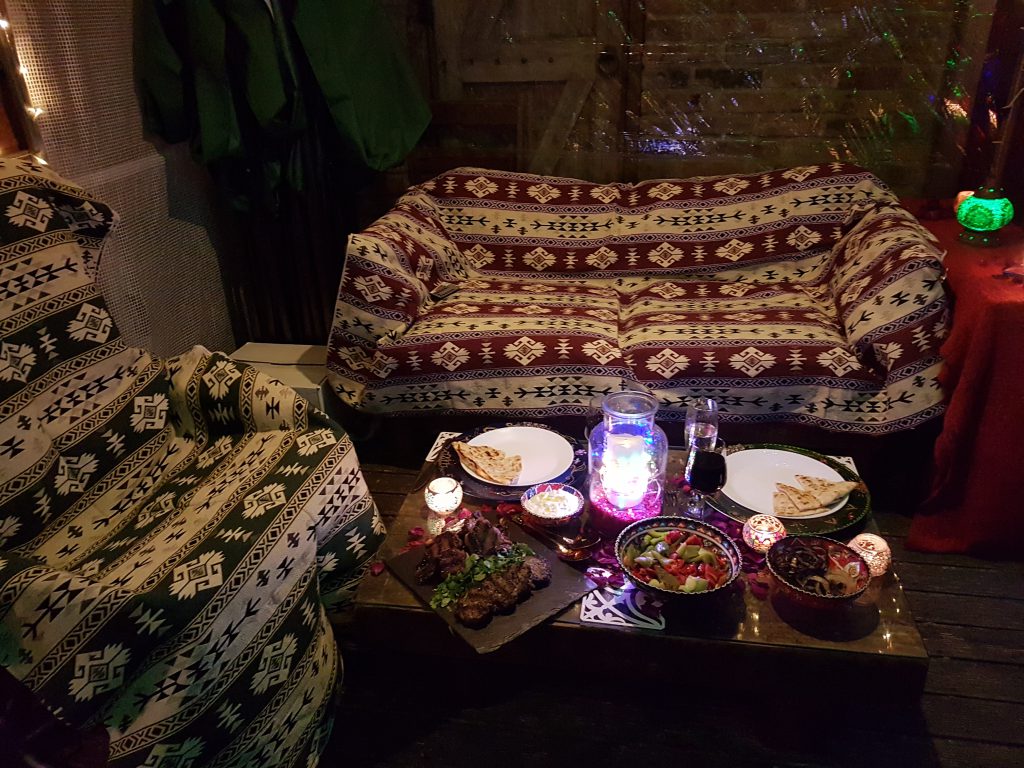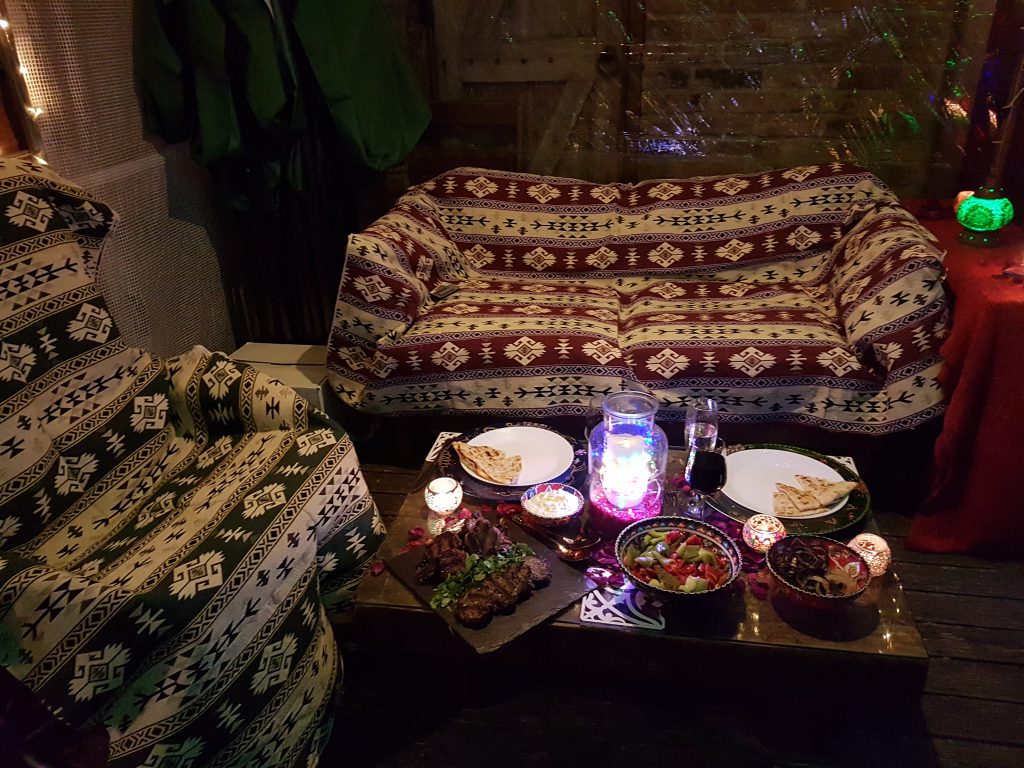 So like always, we arrived late so we'll get the rest of the lanterns and lights out tomorrow. But for tonight we have a dinner of lamb kafta, roasted peppers and onion, tzatziki and flat bread.
… next morning
It's a bright sunny morning so we're going to have breakfast on the deck. I went to the market this morning (that's the fridge by the way) for some fresh produce. We're having a lovely meza of tomatoes, cucumber, melon, cheese, sliced ham, butter, fresh bagette and strong coffee.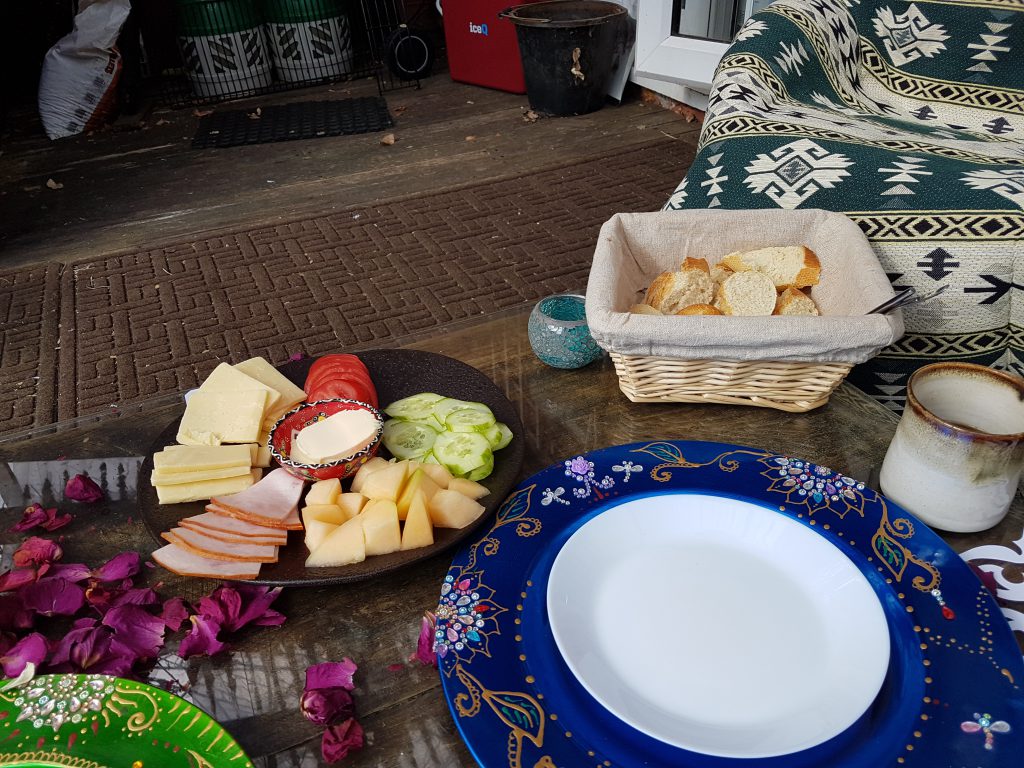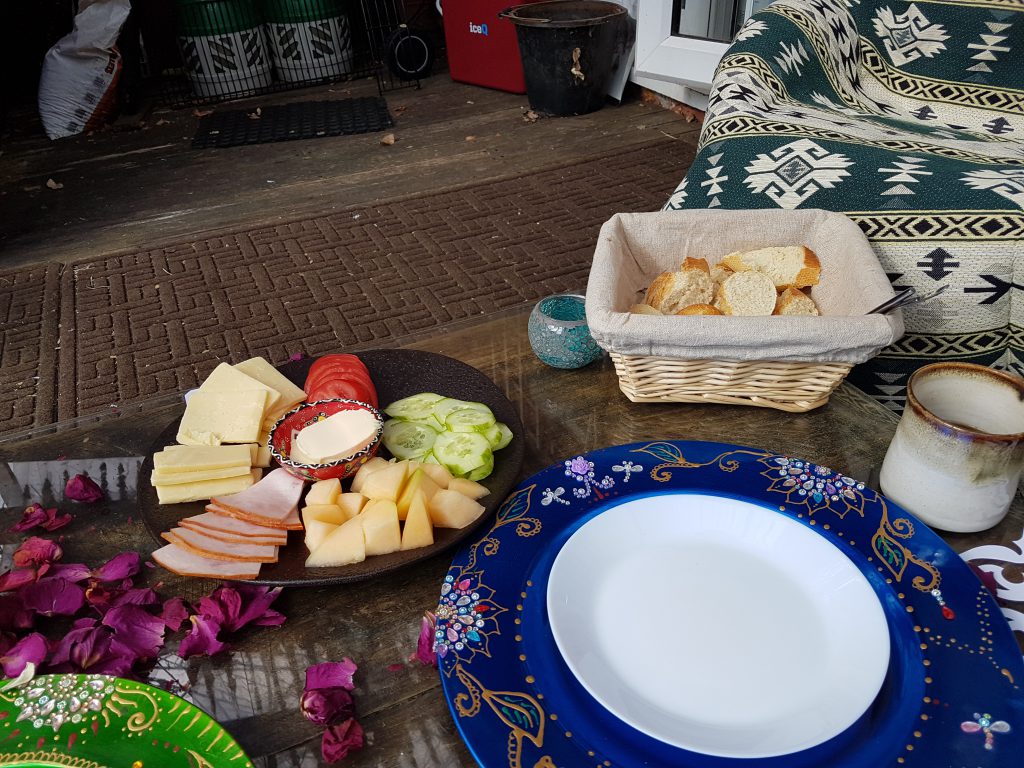 It's our first full day on holiday so we're planning to just relax a bit. Perhaps read a book in the desk chair, have a beer before lunch–nothing too strenuous today. Maybe dip our feet in the pool — that would be washing up bowl with water in it. Might have to go out to the shops — our spare room — and see what we can find for dinner.
After a relaxing day of reading in the desk chair and lounging by the pool with a nice glass of wine, its time for dinner.
Tonight we're starting with herbed goats cheese crustini with a fresh blackberry coulis.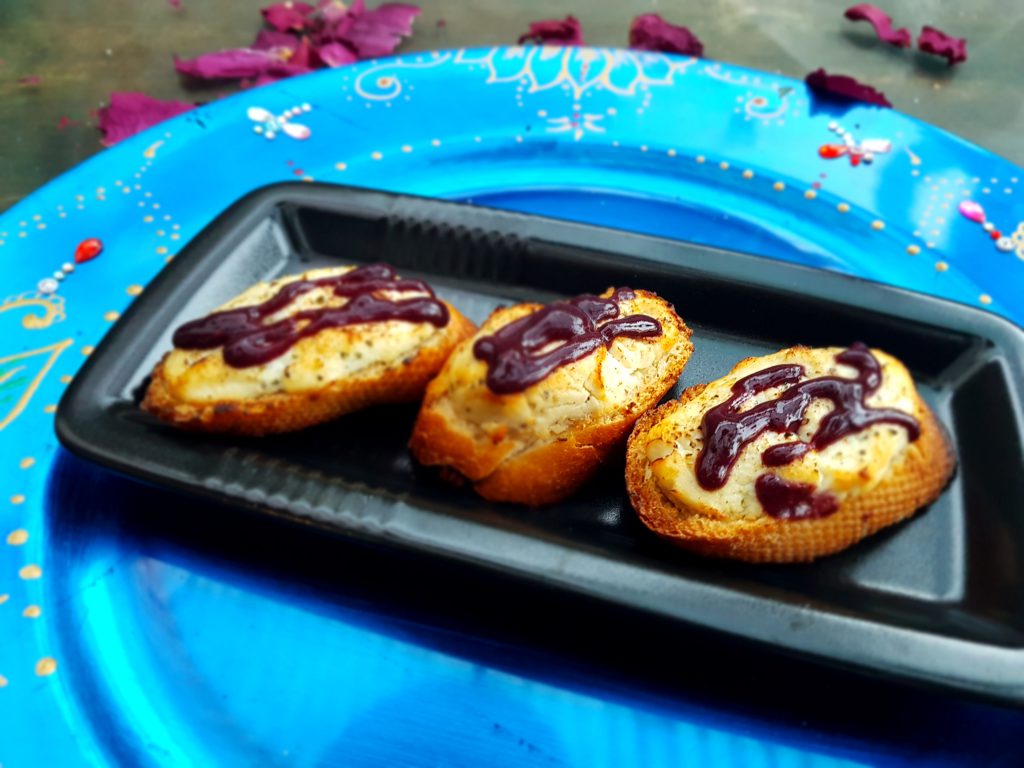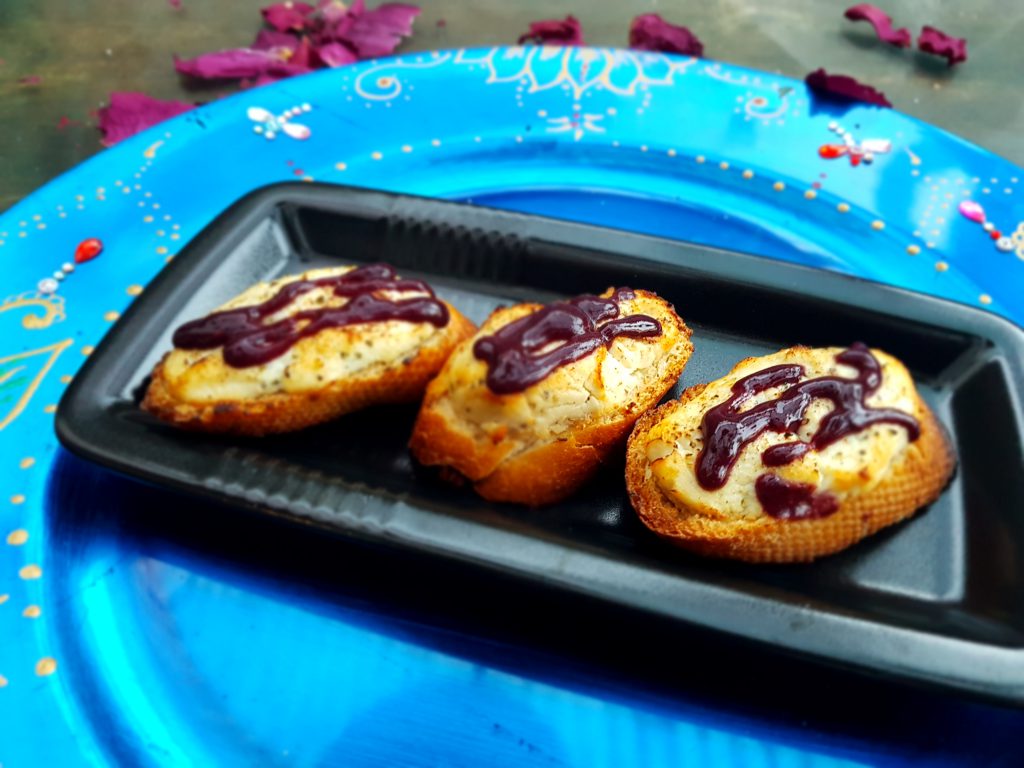 We had big plans for a lemon chicken tagine but after our exhausting day of lounging, having the lamb chops we didn't finish last night sounded a better plan. I made up some lemon-cumin rice and a simple tomato cucumber salad.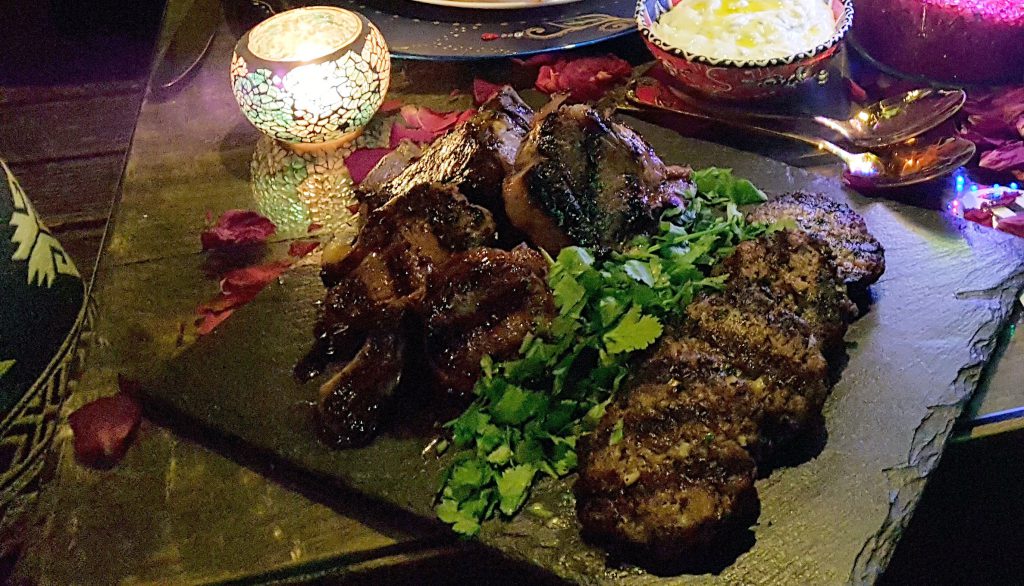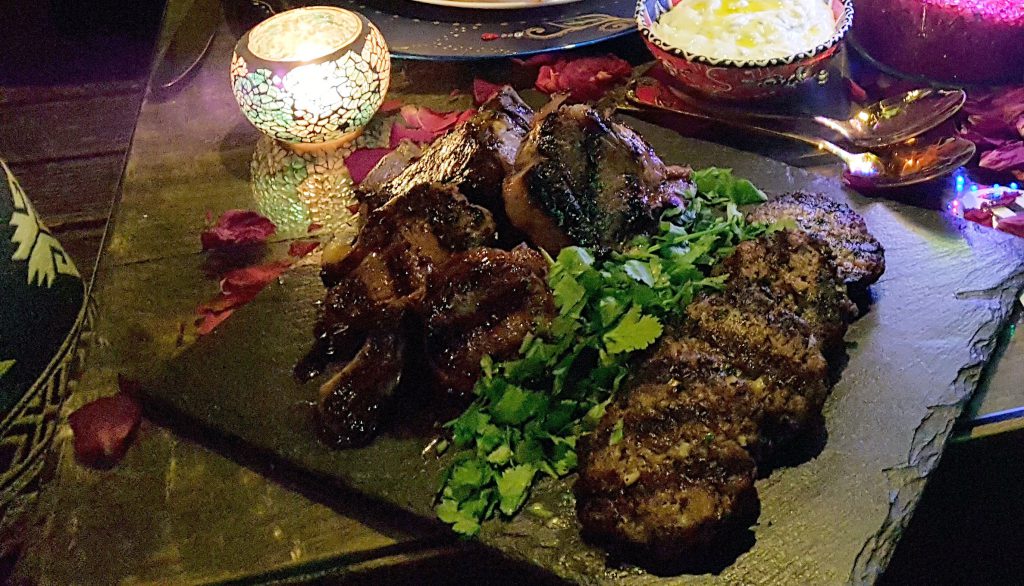 Day two
A quick breakfast of melon and yoghurt today and we are out to explore (the 10 blocks around our house). We head to the nearby forest (that would be the trees and trails around Tooting Bec Athletics Track) to check out the local wildlife.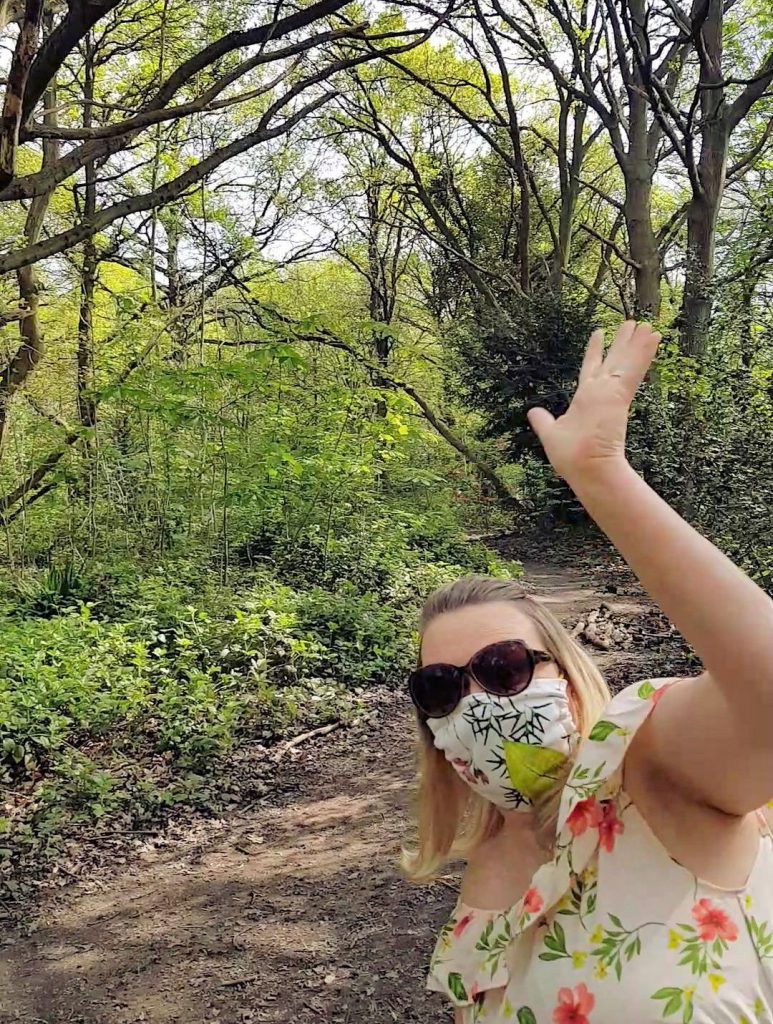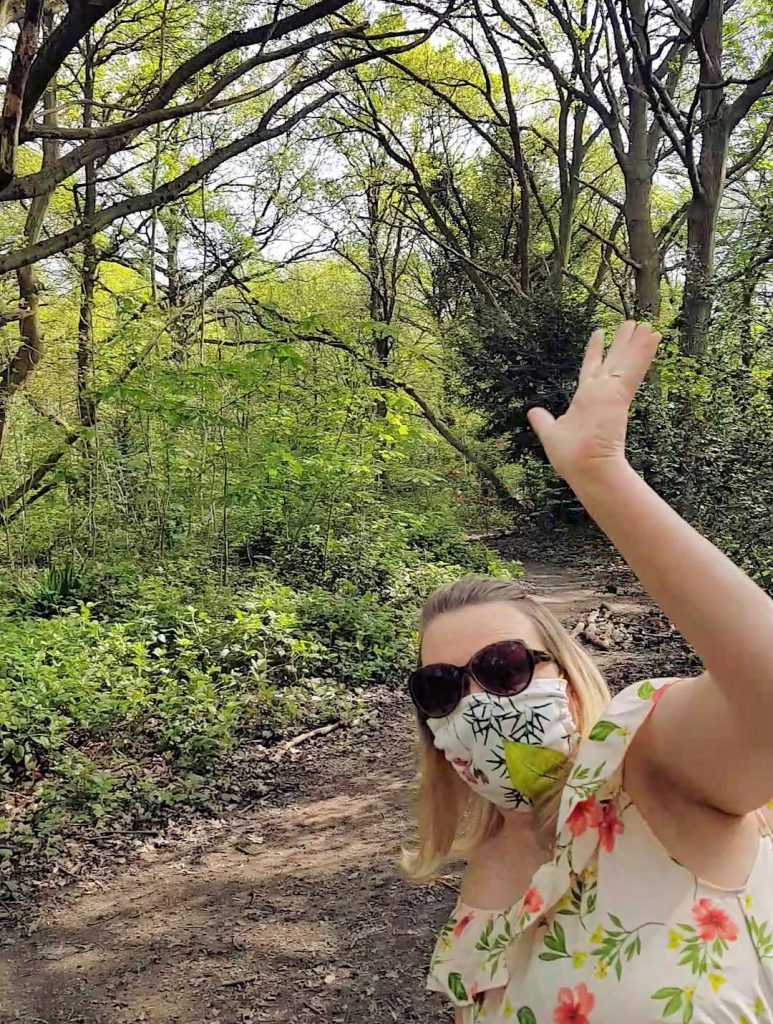 We head back for some lunch after our hike. Angela is looking forward to her tuna salad – something she always has on holiday. I went for a rice dish with grilled chicken. Its a beautiful, sunny day so we're going to spend it on the balcony reading this afternoon. It really is great to finally be on holiday!!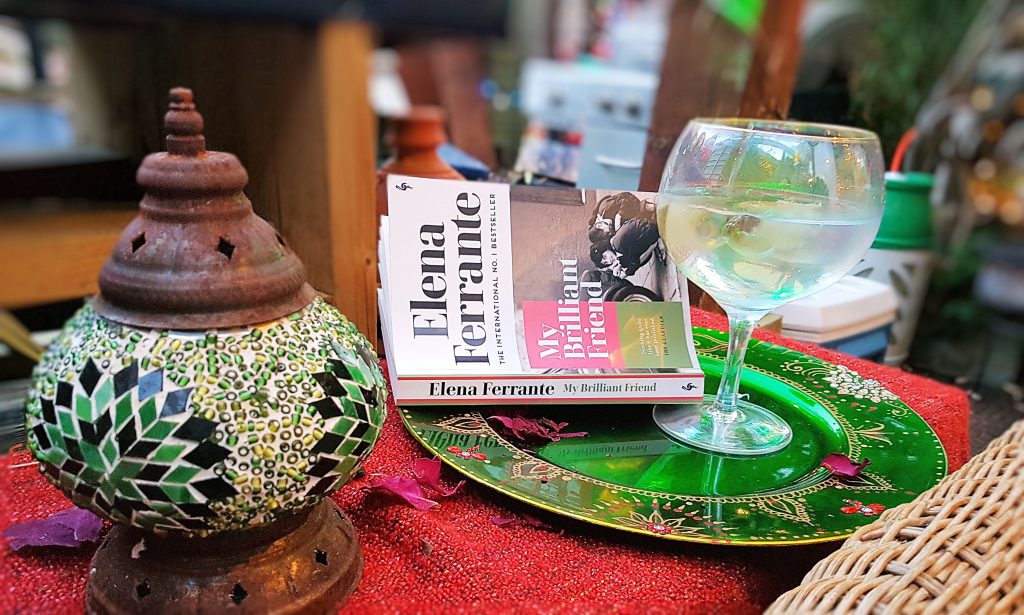 As the day winds down we decide on a roast lamb dinner and a night by the fire. We're headed home tomorrow so its early to bed. It's been a good trip. More fun than we thought it would be actually. We reminisced about previous trips and what we enjoyed most and used those memories to set scenes for the weekend. Its not the same as being on a proper holiday, but it is better than just vegging out in front of the television.