You're in lockdown thanks to the coronavirus. Restrictions are in place making groups of larger than two (unless living together) illegal. So how do you have a party? Well if you live in London with a small garden you have a fence party!
We proposed it to our neighbors last week and everyone seems up for it. We've got three neighbors we can just about chat to over the fence (with the help of ladders and mini-scaffolds). And a couple more just down from them we can wave to.
The plan is to distribute a package of BBQ to everyone, knocking on the doors and leaving them on the doorstep. We've got a great soundtrack lined up thanks to my boss, Jen, on Spotify. We'll be piping that through our bluetooth-connected Bose speaker loud enough for everyone to hear. We're not quite sure how it's going to work but it's worth a try.
Time to assemble the BBQ packs. Angela has created some amazing covers for them that match the theme of the invites we sent out yesterday.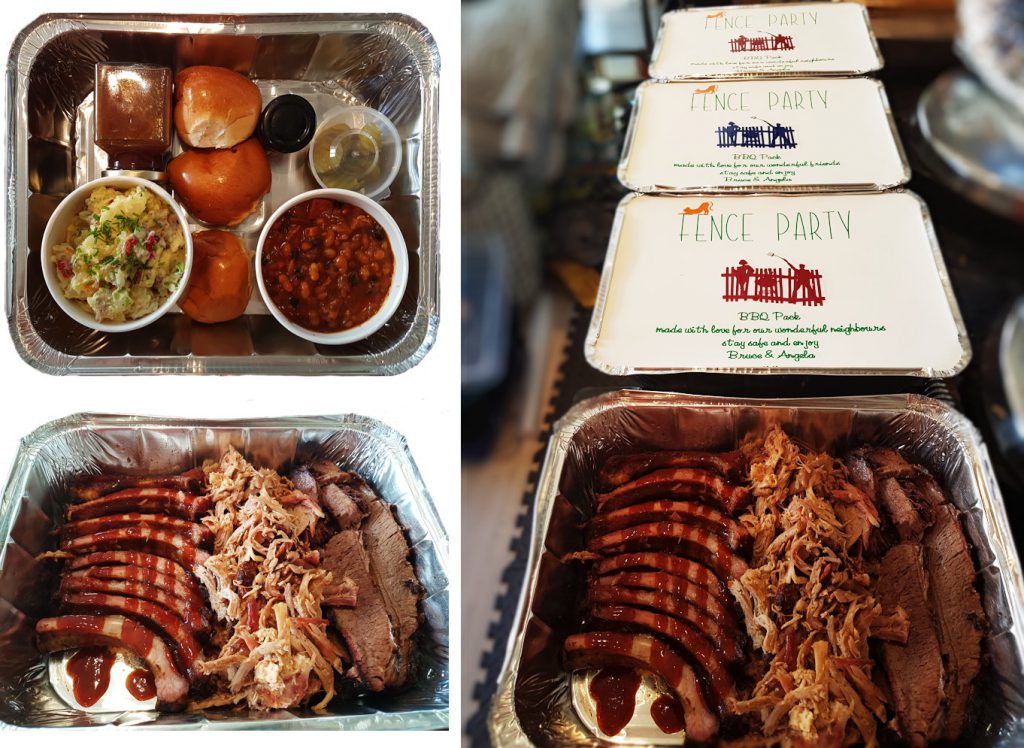 We've got two packs for each family. The first pack has the meats: 1/2 rack of pork ribs, 1/2 kg of pulled pork and a few slices of the Wagyu brisket. The second pack has potato salad, baked beans (American-style), some dinner rolls for the pulled pork, some dill pickle slices and a jar of my hickory-smoked BBQ sauce and a small jar of my southern-style mustard BBQ sauce.
…So packs are distributed and music is playing. Time to eat and mingle (well, sort of). Party time!