Our road trip is now complete. It has been an amazing time and we have tried some really good barbecue — but I don't think I'll be able to stomach any red meat for the next couple of months! Vegetarian is even starting to sound interesting.
We've gotten to try some of the best of Texas BBQ, deep south style at H.B.'s, transition zone (part Texas, part KC) in City Butcher and Sugarfoot and some of the best KC has to offer. There were many spots we wanted to get to but there just was not enough time (or stomach room) for any more.
Adrian was supposed to be headed back today while I was staying a few days longer to visit with family. Unfortunately, we didn't count on the weather. The Kansas City airport is closed today due to ice and snow so Adrian is not going to be leaving today. We've got to return the rental car anyway so we organise dropping it off in downtown Kansas City instead of the airport and stop in to meet our friend, Stretch, at his restaurant Grinders.
I used to work with Stretch back in my days of virtual reality with my good friend, Eric Lewis. He was a wacky artist with unique ideas back then. Not much has changed except applying his talents to a new art form — cooking.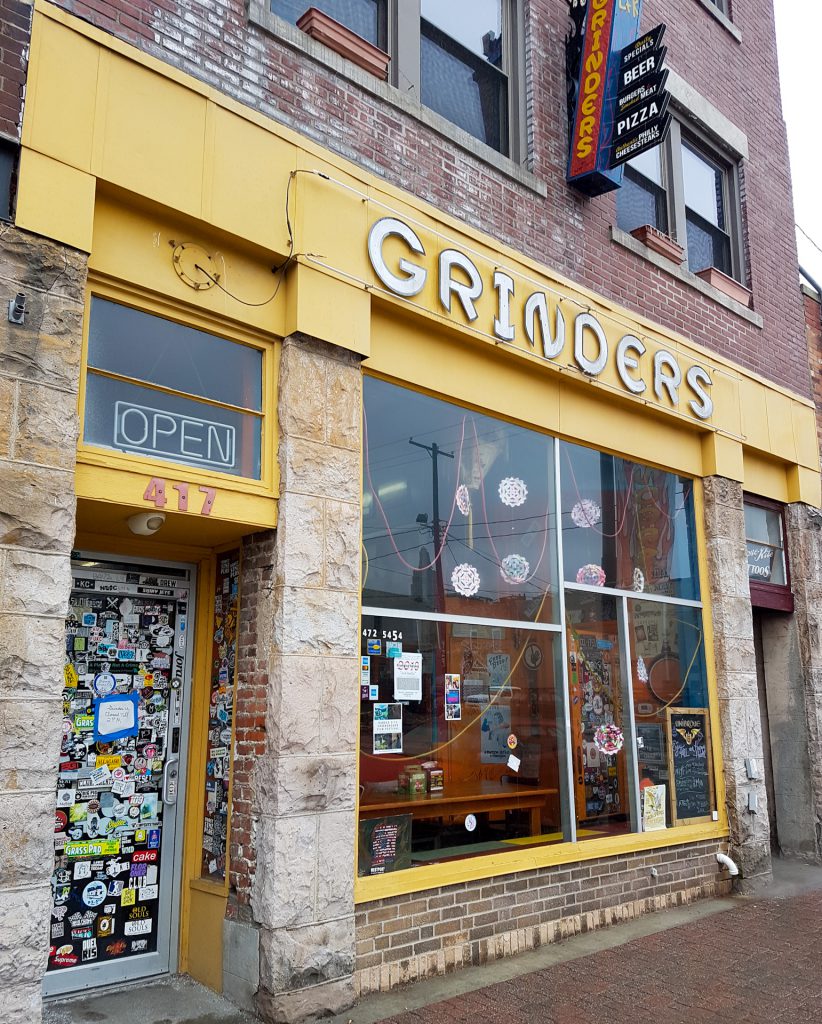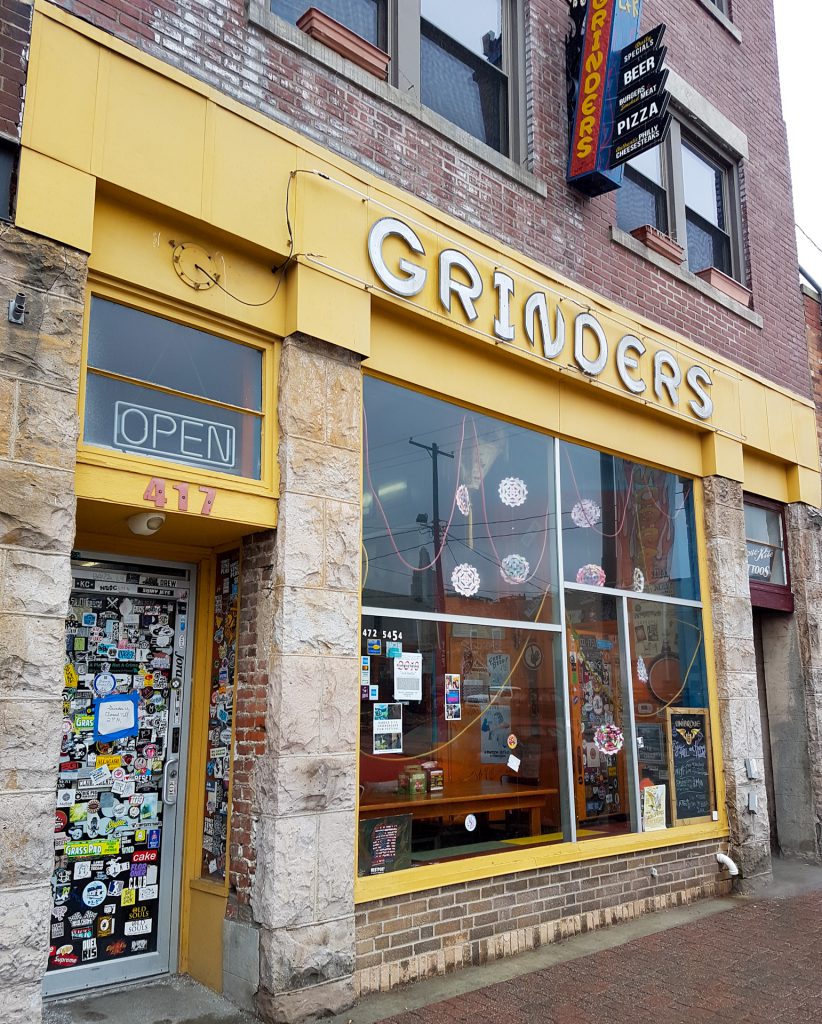 Stretch has three restaurant in the KC area (featured on Guy Fieri's Diner, Drive-Ins and Dives more than once), offers up his talents to cook for the military regularly and manages to compete in more than 25 competitions a year — it must be exhausting. All while making sure he spends time with his amazing wife Becca and his mugwamps (that's his kids).
Check out his sites:
https://www.facebook.com/GrindersBBQ/
https://grinderspizza.com/
https://www.facebook.com/STRETCHartist/

We spent some time talking to Stretch about his experience on the competition BBQ circuit. As expected of Stretch, he doesn't do anything the normal way. He has designed his own tools for the work — okay, he cheats a bit here having a plasma cutter and 35,000 square foot workshop at his disposal.
We got some good tips on how to improve our efforts and we are anxious to try a few of them out.
Well its the end of the road for this trip — back to real life now.