Well the Covid-19 lockdown has begun. We're a few days in and already we we are feeling the impact. Working from home has brought its own challenges, but adding the restriction of staying home except for essential shopping brings the isolation to a new level.
We are lucky to have a good stock of food but knowing this is likely to last a while, we are already looking for ways to make use of everything we have. We've dug into the freezer to see what we have and are trying to make interesting dishes for lunch to get a break from work — it's proving too easy to be stuck in front of a computer monitor all day without stopping. So we are setting appointments in our calendar to have lunch.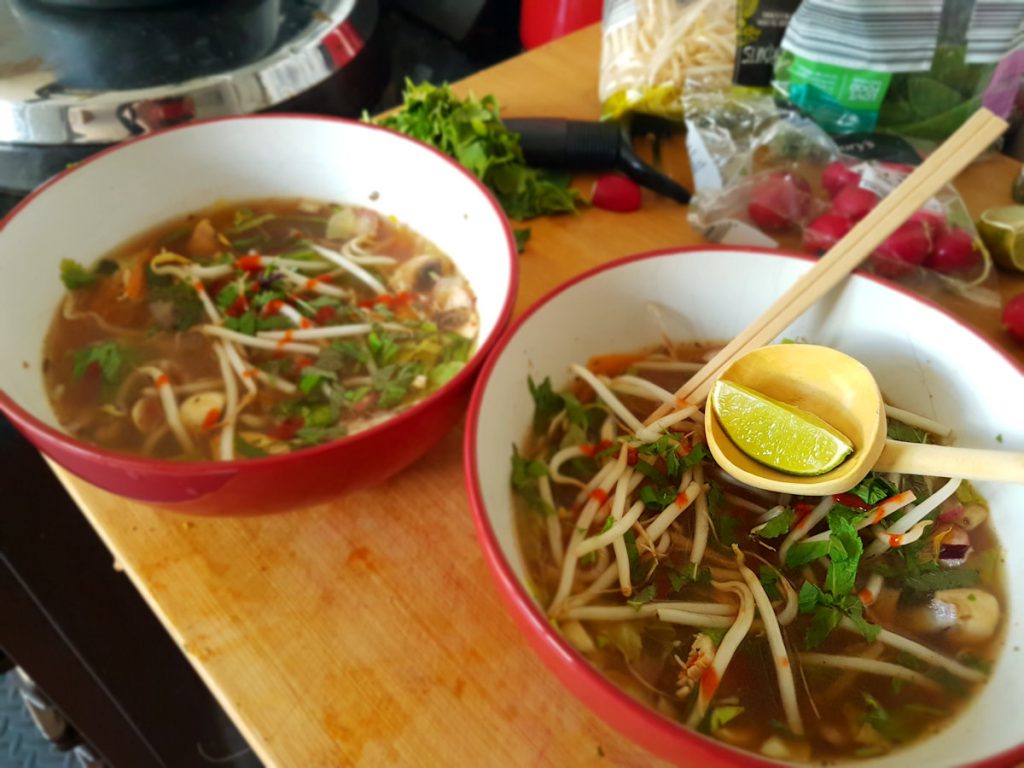 Angela is a big fan of pho so yesterday we pulled some stock and shredded chicken out of the freezer and added some pho paste and fresh vegetables for an amazing soup.
Today, we're having nachos. We've pulled some taco-spiced mince from the freezer and sprinkled it across tortilla chips with salsa, sour cream and jalapenos. We're working today so it has to be without the margaritas unfortunately!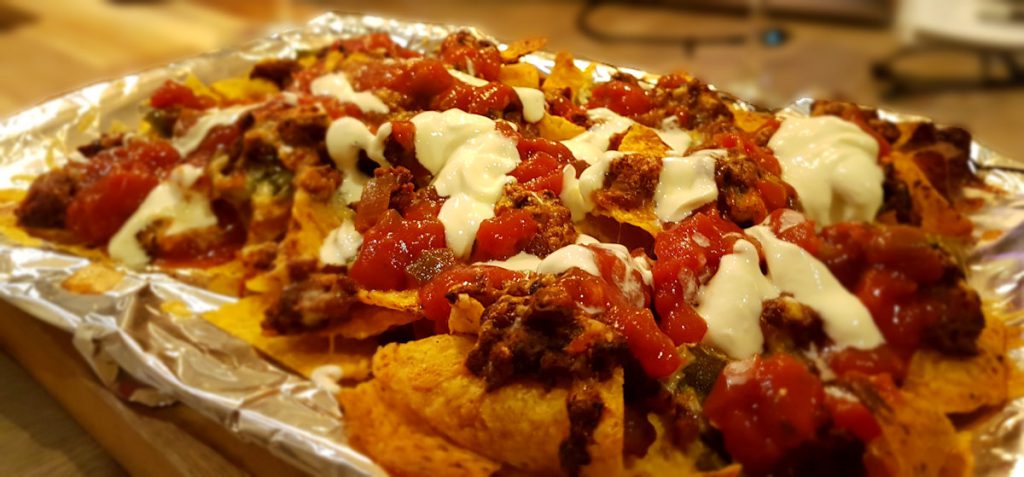 Both of these dishes took under 15 minutes to make. Make a point of stopping and having lunch — get a break from that monitor!