The weekend has finally arrived, so it's time to fire up the smoker for the first time. There is some prep work to be done before smoking meat for the first time. The smoker needs to be run through a 'seasoning' cycle.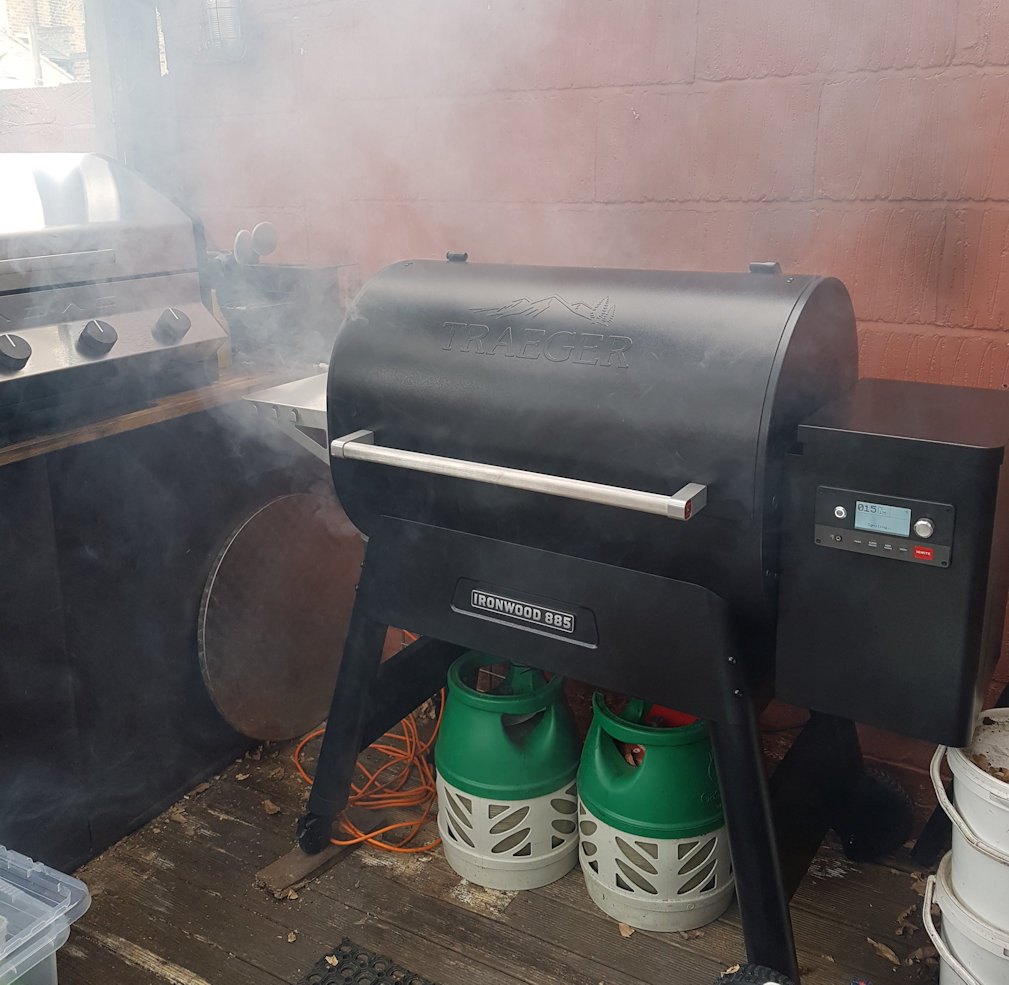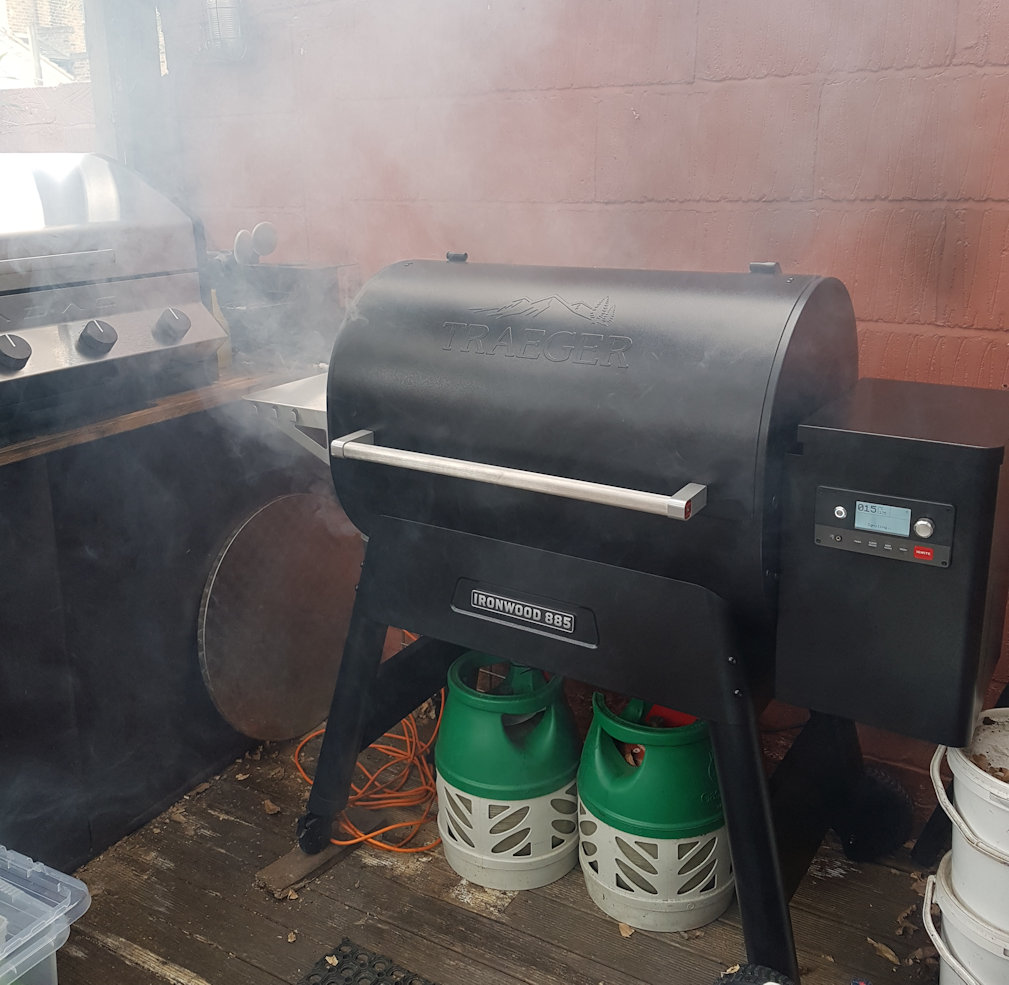 This takes about two hours in total including auger priming, warm-up and cool-down cycles. This process is key though as it makes sure the auger and all the other components are working properly and burns off any oils left from the manufacturing process. It does burn through a fair number of pellets when running at 500°F!
I've managed to get some ribs from Costco and some amazing pork butt and brisket from one of our competition butchers, Bob's Family Butchers in Hatfield. I've got a couple of 6 kg pork butts and an amazing full packer cut Wagyu beef brisket from New Zealand.
First batch…pork ribs!
So first up is a batch of four racks of pork ribs. I've chosen ribs first because they take far less time than pork butt or brisket. The first step with the ribs is stripping off the membrane and then applying the dry rub. They will go straight into the smoker as soon as it gets to the proper temperature of 225°F.

With the ribs are in the smoker I've got some time (a good three hours) to get on with some other key prep work. Next up is a small batch of barbeque sauce — just about 5 litres worth.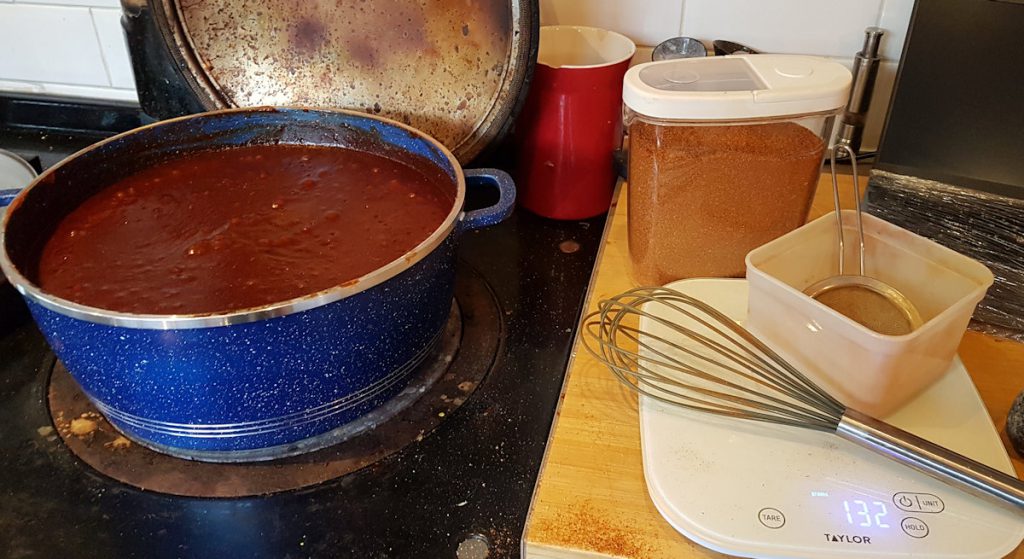 With the BBQ sauce done, it's on to prepping the pork butt and the brisket. The meat Bob's Butchers have supplied are great looking cuts of meat and I really can't wait to get them in the smoker. The pork butt has nice marbling so I'm trimming off more of the fat cap along the top before covering it in dry rub.

But it's the Wagyu beef brisket is what I'm really looking forward to. I hadn't planned to get Wagyu brisket — it's more expensive than we would normally smoke in competition. Unfortunately ( 😀 ), this was the only full packer cut piece of brisket I could get on short notice. So sad.
Wagyu beef is far more marbled than a typical brisket. Wagyu fat melts at a lower temperature than other beef, resulting in a rich, buttery flavor not present in other types of beef. Given the marbling, I'm trimming most of the fat off.

A heavy dusting of our beef rub and the brisket it ready. It's back in the fridge with the meat now until the ribs come off.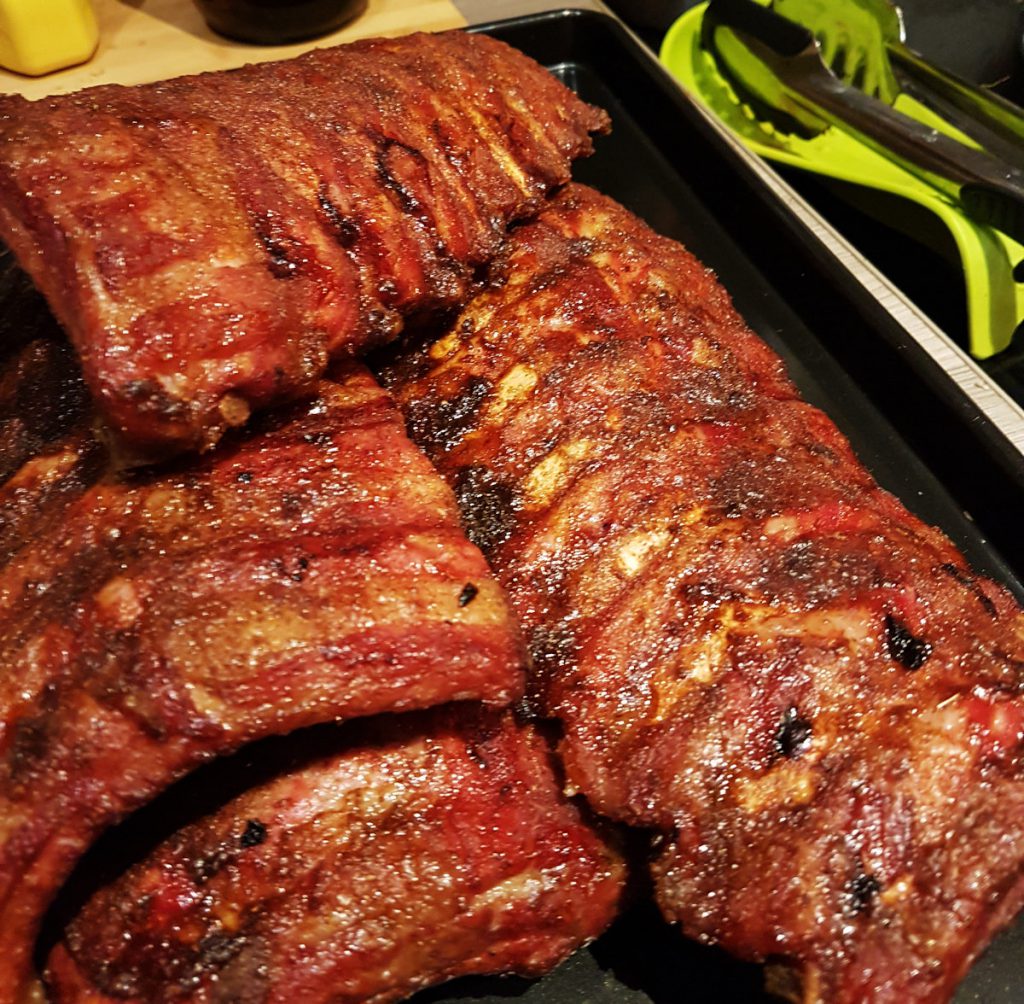 The ribs are now off and they are looking pretty good for a first run — pretty happy with this. They've got a nice gloss and smell amazing. But they're not done yet. Next step is to wrap and then back in for another two hours.
It's just after midnight, and we are about three hours into the smoke. Just making a quick check to see how it's looking so far — and I'm pretty happy.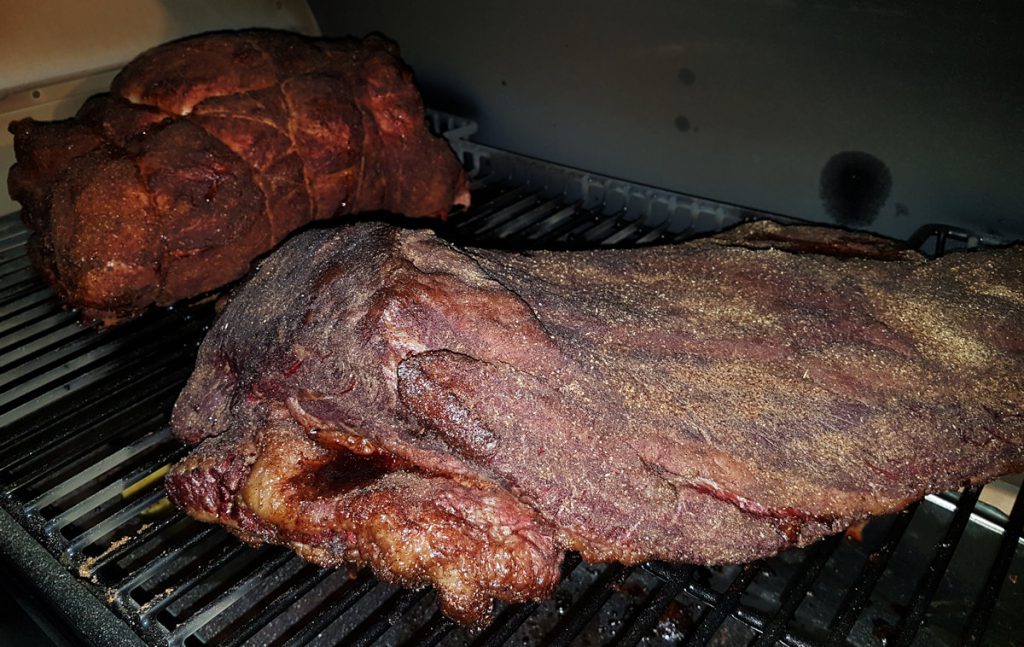 It's 07:15 and time to wrap the brisket and pork butt for the final phase of smoking. There's another five hours or so to go to get to that magic temperature of 196° F. Once the meat is wrapped and back in the smoker, it's time for a bit of breakfast…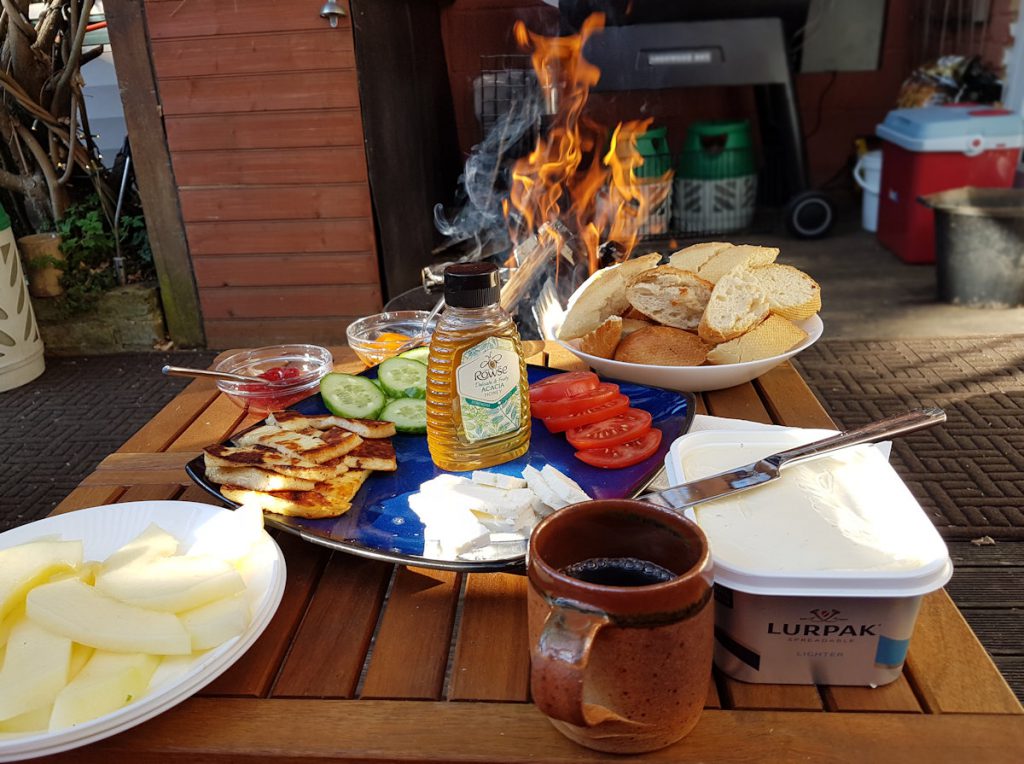 Tic, tock, tic, tock…
13:30 – It's time to pull the pork butt and brisket out of the smoker. They've been resting for about three hours now. I'm going to tackle the pork first.
I pull it out of the butcher paper wrapping and find a wonderful dark bark. I snip off the twine and begin the process of pulling the meat.

The meat has a nice bark and a there's decent smoke ring. And it's surprising how little waste there is. The fat has fully rendered leaving the meat moist and there is very little cartilage. I've ended up with about 3 1/2 kg of meat out of a 6 kg pork butt. That's better than the 50% average you get from a bone-in pork butt.
But, of course, it's all about the taste. And I have to say, despite this being the very first pork butt out of the smoker, this is one I'd be happy to put into competition.
Let's see how the brisket has come out! Have a look at this:

It's official — I'll be buying Wagyu beef brisket in the future! This thing is awesome. The bark is amazing. The fat has rendered perfectly. It's juicy and amazingly tender with just the right bite. This is hands down the best brisket I've ever cooked!
The next test is what other people think of it. I'm not expecting any complaints from this batch of BBQ. I'll find out soon enough. We're having a lockdown fence party today. I've got about an hour to get this all packaged up and dropped off to the neighbors. I better get on with it!