Today we're driving from Dallas, Texas to Littlerock, Arkansas. It's about a five hour drive. Our first stop closes by 14:00 so we are on the road by 07:30 after finding some strong coffee at Circle K where we pick up a 100 oz travel mug — everything truly is bigger in Texas!
There is not a lot to see between Dallas and Littlerock. A highway that goes on straight forever and flat scrub land. There are a surprising number of car dealerships (selling pretty much nothing but pickup trucks) and scrap yards full of broken down vehicles.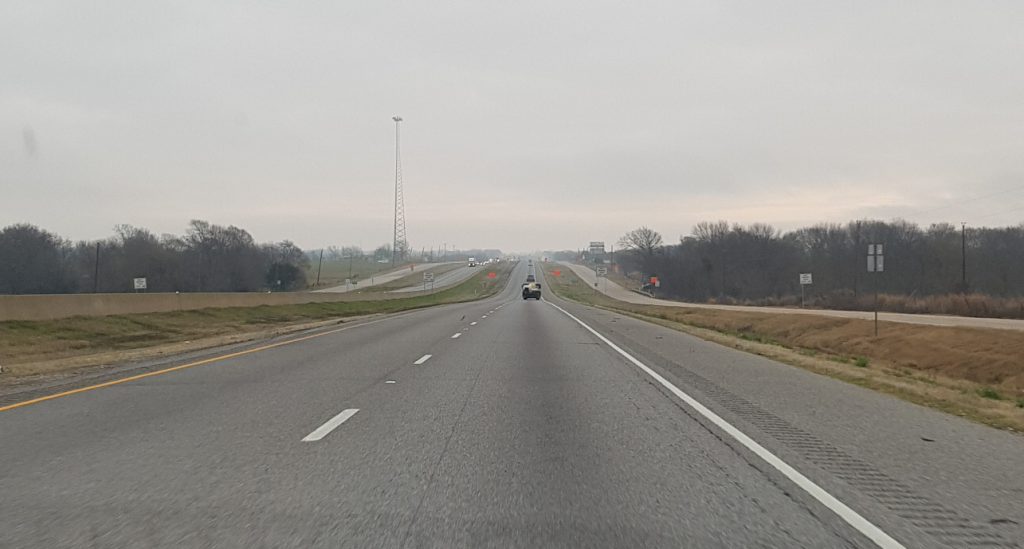 We make good time and get into Littlerock about 12:00. We're using Google Maps to guide us of course, but we are getting increasingly concerned as we drive through a somewhat rundown residential neighborhood looking for our first stop, HB's Bar-B-Q.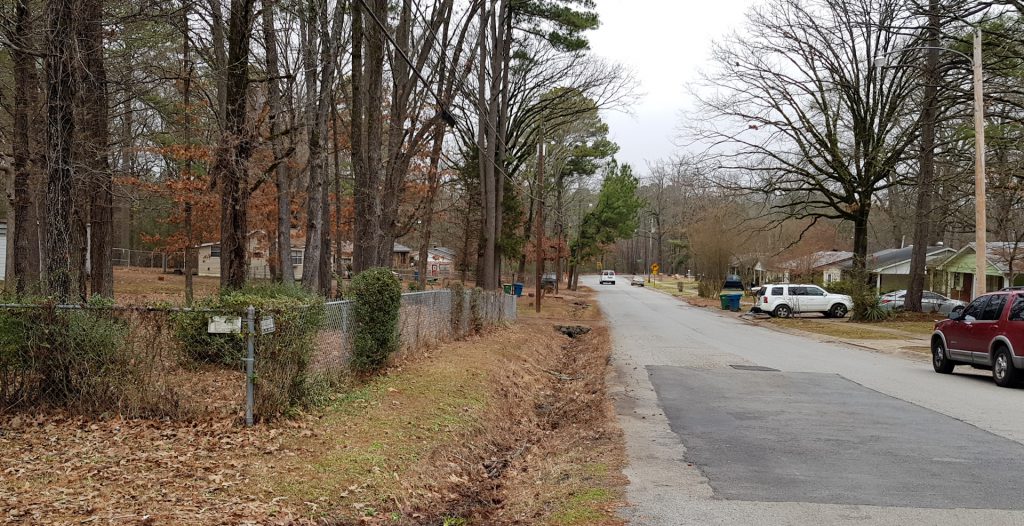 HB's Bar-B-Q
https://www.facebook.com/HBsBarBQ/
Suddenly, there it is on our left between two house looking quite out of place and yet like it has been there forever. And it has been there awhile – since 1961 — and thus the reason is seems so out of place. It was grandfathered in when they changed zoning laws to only residential allowing it to continue to operate.

We park across the street so we can take in the full view of the place. As Adrian gets out of the car he looks down and sees several gun cartridges on the ground — slightly disconcerting but this is Arkansas.
This spot has been around since 1961. The owner, Bruce Slaughter passed away after a six-year battle with cancer just over a year ago. Ginny, the manager, has been there 28 years now and is determined to keep it going. This place is a local institution that gathers in people from every walk of life for its great BBQ.
I got a chance to chat with Ginny who in typical southern style was more than ready to talk. She walked me around the back (that took two minutes — it's a small place). We talked about our BBQ efforts and the difference between competition and commercial cooking.
Ginny knew almost every person who came in asking about the wives and kids, making time to talk to everyone. One older gentlemen came in and after less than two minutes Ginny was apologising for the wait. He just bellowed out, "you know what I want." Another two minutes and his meal was on the table–no other conversation required. There are not enough places like this left in the world.
Friendly as it was, this is not a sit and linger kind of place. You order quick and the food is delivered even quicker. You put your fork down and your plate is clear and your bill is brought over. Nothing rude in the practice at all as everything happens with a smile, but they can seat only about 20 people and they are full up even on a slow day.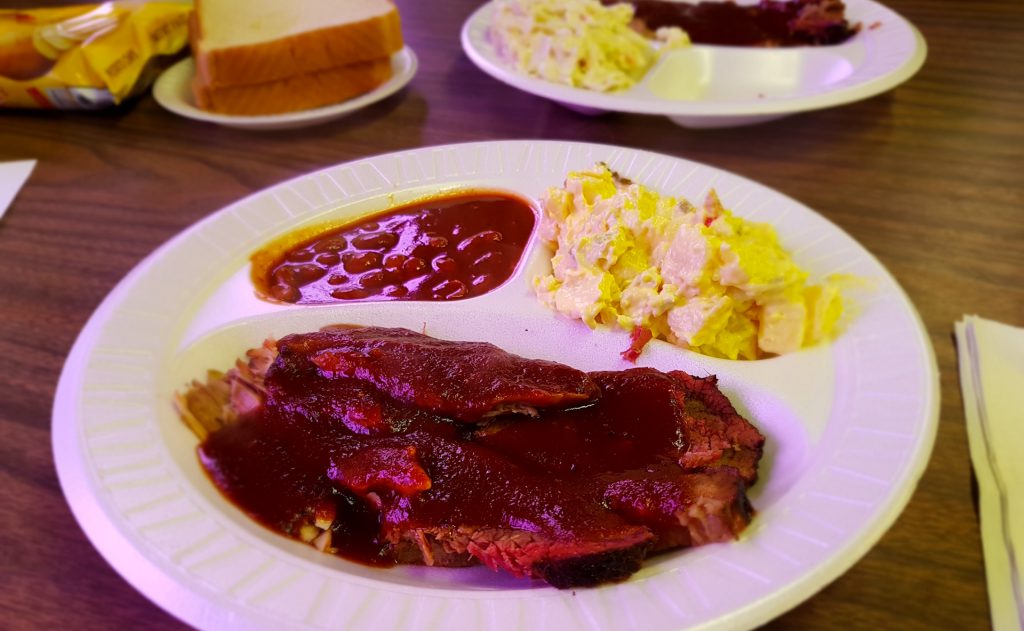 They use a typical wood-fired indirect heat pit burning exclusively hickory — a first in our journey. Using the hot 'n fast method, their cook time is around seven hours. They make their signature vinegar-based sauce every morning. Ginny gave me a bottle to take home (she just grabbed an empty pint jar and filled it up) telling me, "it's great on everything – eggs, potatoes, even meat."

Before we go we have another of their signature items – fried pie. Yep, it's exactly what it sounds like. Take some pie dough and put some pie filling in the middle, fold it over and firmly crimp the edges and drop it in a deep fryer. Sprinkle a bit of cinnamon and sugar on top. It's REALLY good!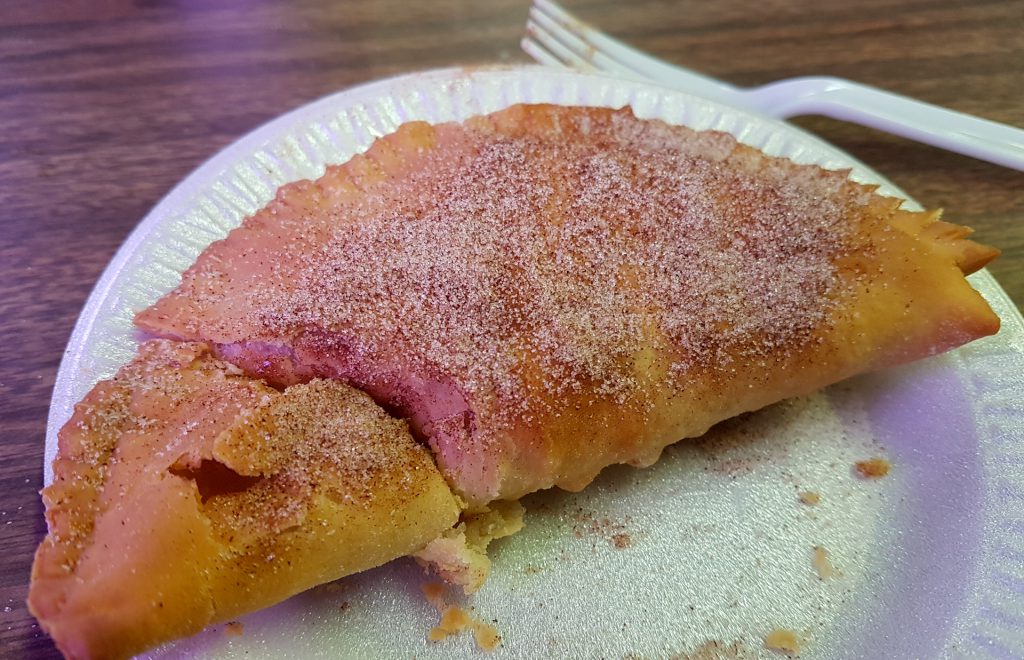 Next stop is Whole Hog Café. These guys have won the American Royal competition too many times to count along with many other major competitions. We're looking forward to seeing how they do it.