Today is about Lockhart, Texas. Lockhart is the home to some of the oldest barbecue joints in Texas dating back to 1900. German heritage and a desire to use the animal from nose to tail means sausage is a bit part of the scene in Lockhart.
We're checking out the two related institutions of Lockhart; Kreuz Market and Smitty's Market. The history of these two places is a bit convoluted and definitely includes family drama. But results of it all are two unique and compelling locations serving up great food.
We planned to start off from Austin about 09:00 but when 05:00 rolled around we were both away staring at the ceiling thanks to jet lag. We got up early, got packed, had a leisurely coffee and headed out to Lockhart about 08:00 after working on the blog a bit. We got into Lockhart about 09:00 expecting to have to wait around for things to open. But in fact, Smitty's was already open with customers enjoying some morning BBQ.
Smitty's Market
The outside of the building is nothing special and barely catches your attention with small sign saying 'Barbecue'. We're looking around taking some pictures when an older gentlemen opens the door and beckons us inside. We walk down a dark hallway as we get a walking commentary on how it all works — this door for the meat market, that door for the sides and tables and straight back to order the meat.
We get to the end of the hallway and almost walk into an open fire burning away on the floor. In front of us are massive brick pits being fed by the open fires.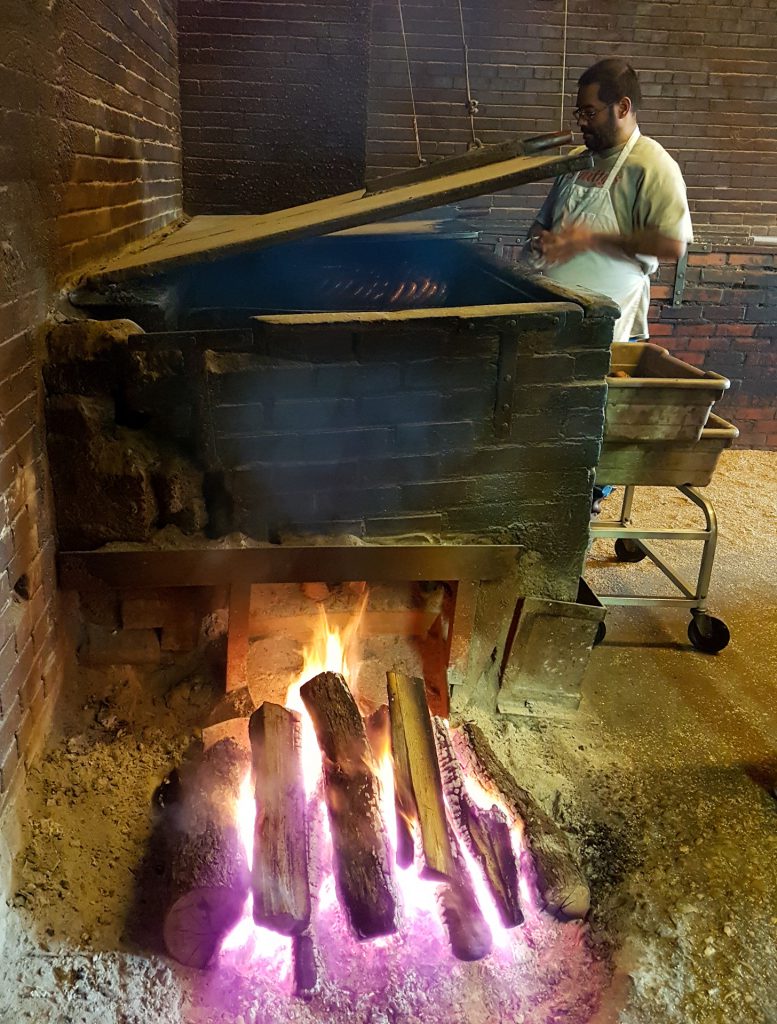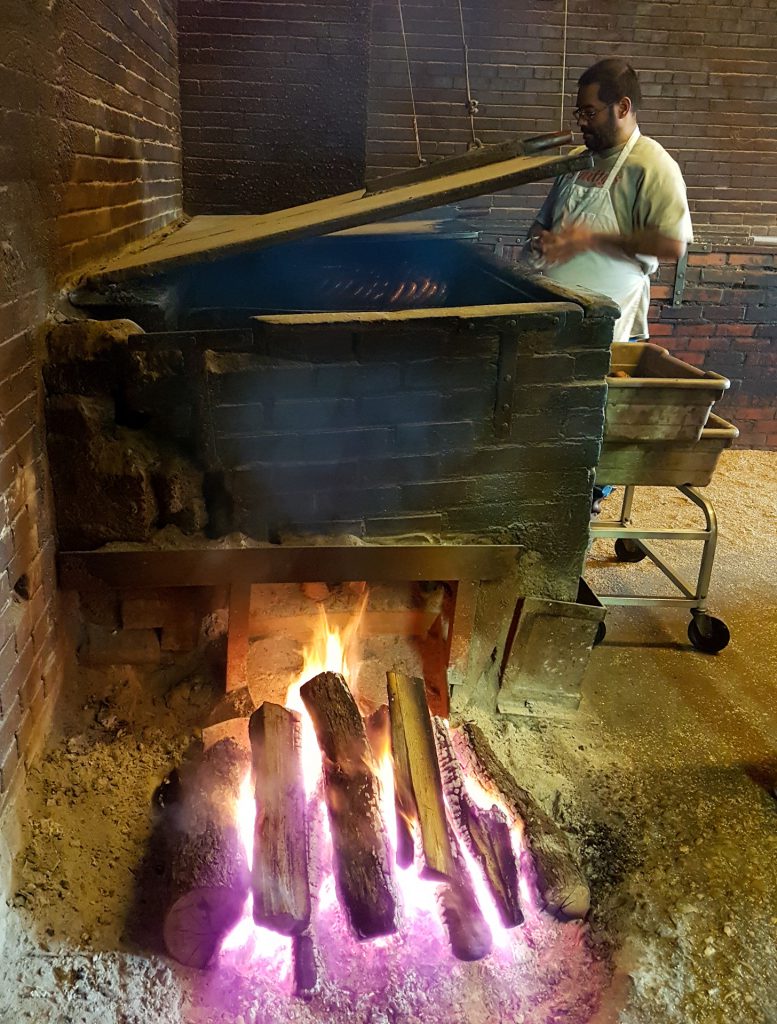 There is smoke hanging in the air clearly visible in the light streaming through the high windows. The walls and ceiling have a 100-year old layer of soot from the open fires. There is sawdust on the floor. It is quite simply an amazing sight.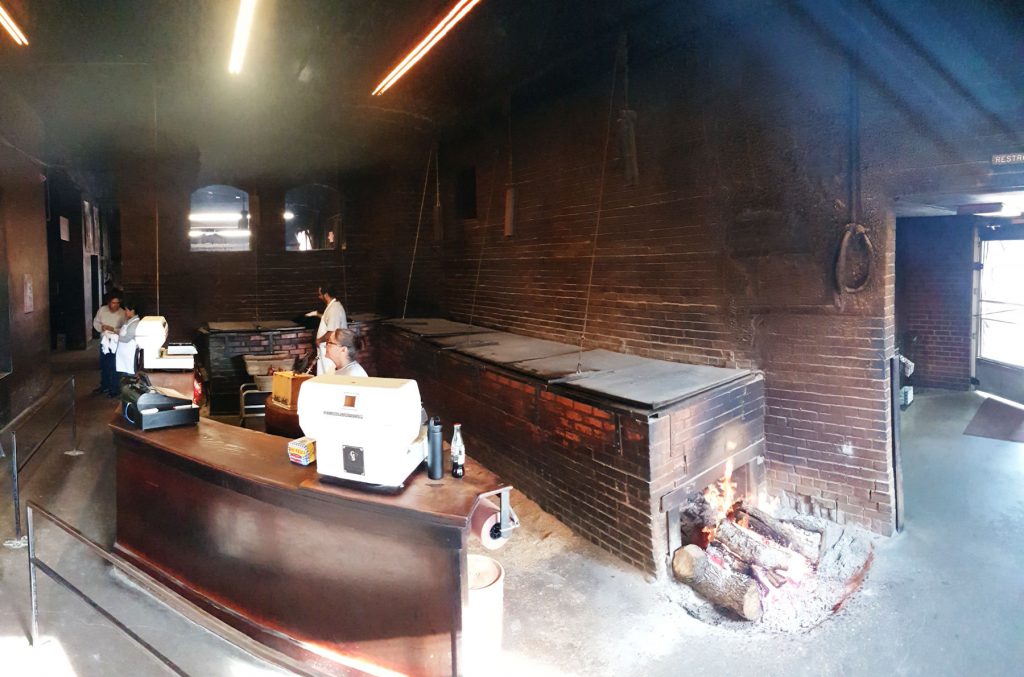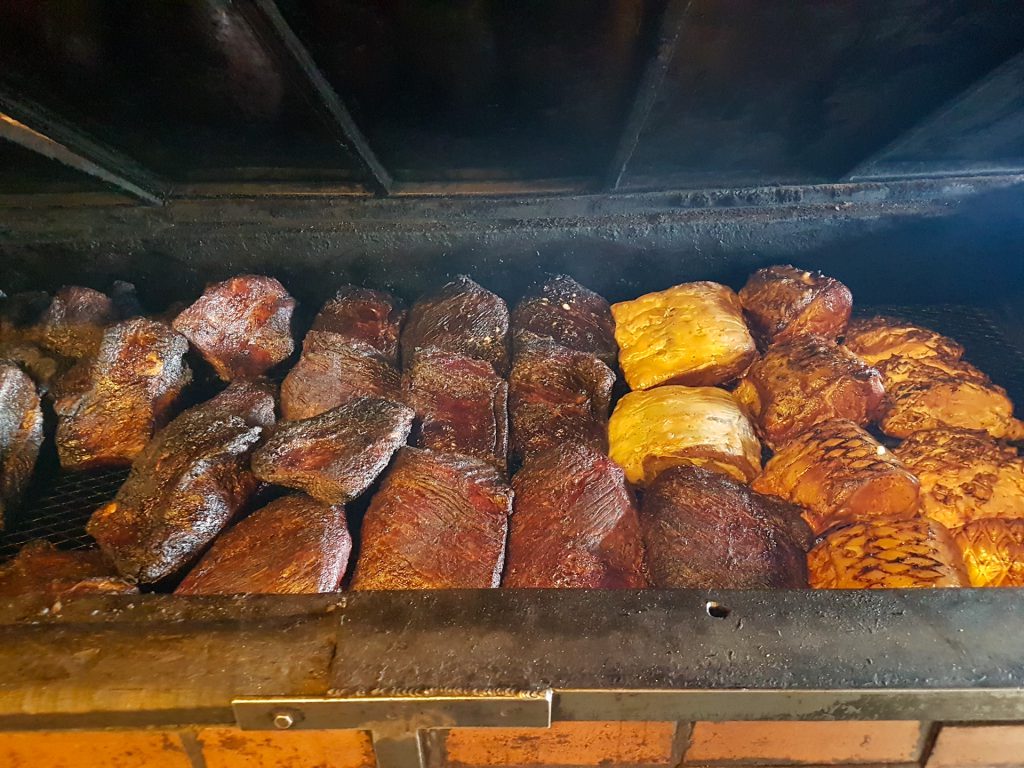 The meat isn't cooked and moved to a separate holding cabinet exactly. The long pit is hotter at the fire end so the meat is just moved along in the pit from one end to the other as it reaches the desired cooking level. They pretty much sell out each day so they don't have issues of needing to take the meat away from the heat.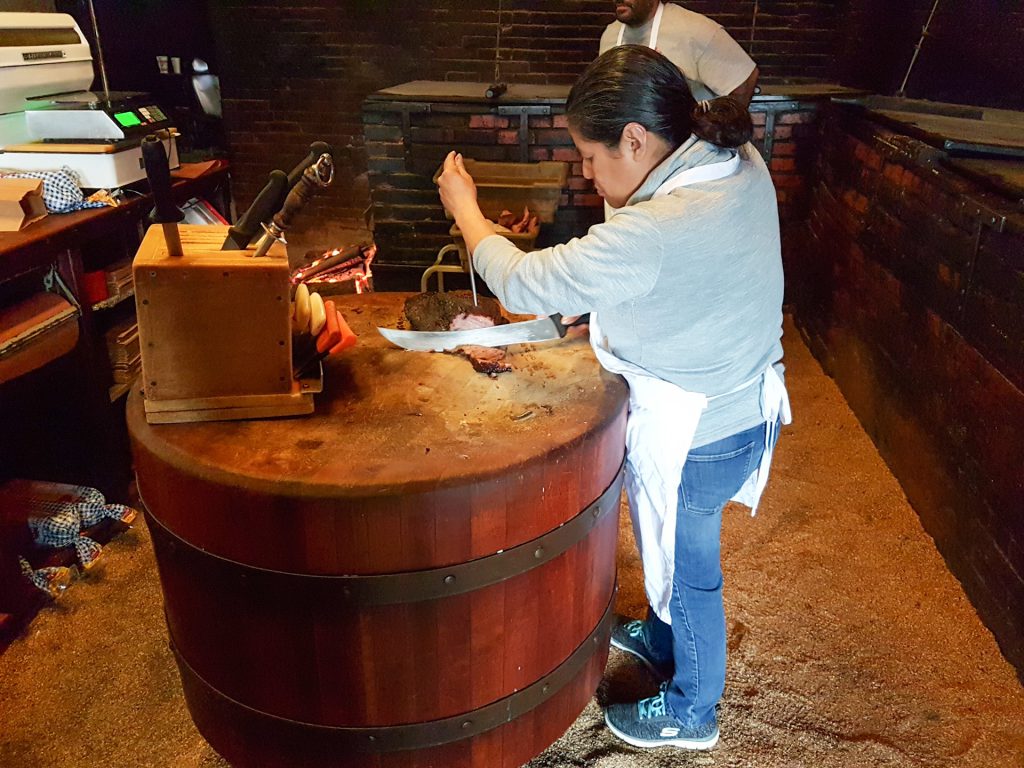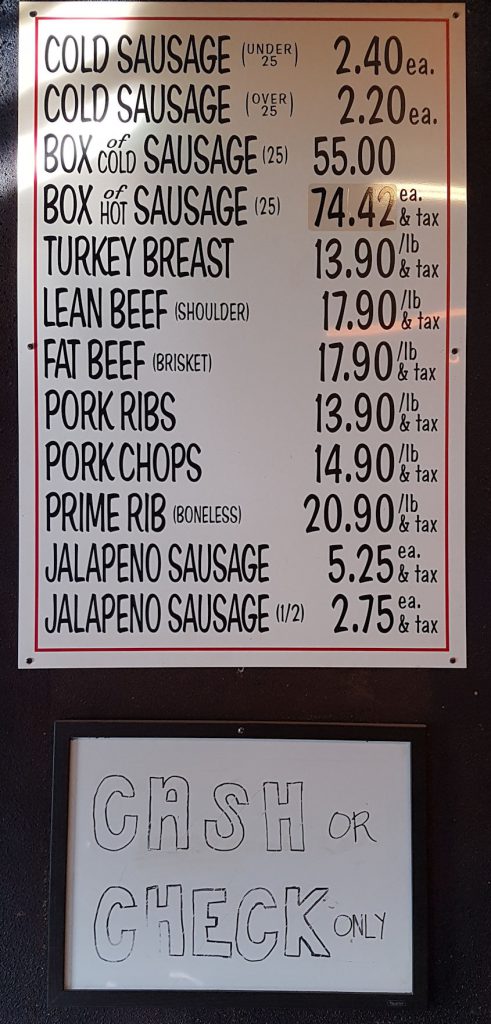 We settled on some brisket, beef shoulder, pork ribs and sausages. Our meats come wrapped up in multiple layers of pink butcher paper as seems to be the style in Texas. They point us towards the dining area to get our side and find a table. There is a wide range of side dishes — beans, potato salad, coleslaw, avocado, mac and cheese, pickles, onions, chips, and Blue Bell Ice Cream are all available. There is also pecan pie and lemon meringue pie available – looks to be homemade too; tempting, but we have more spots to visit today so best to leave off dessert!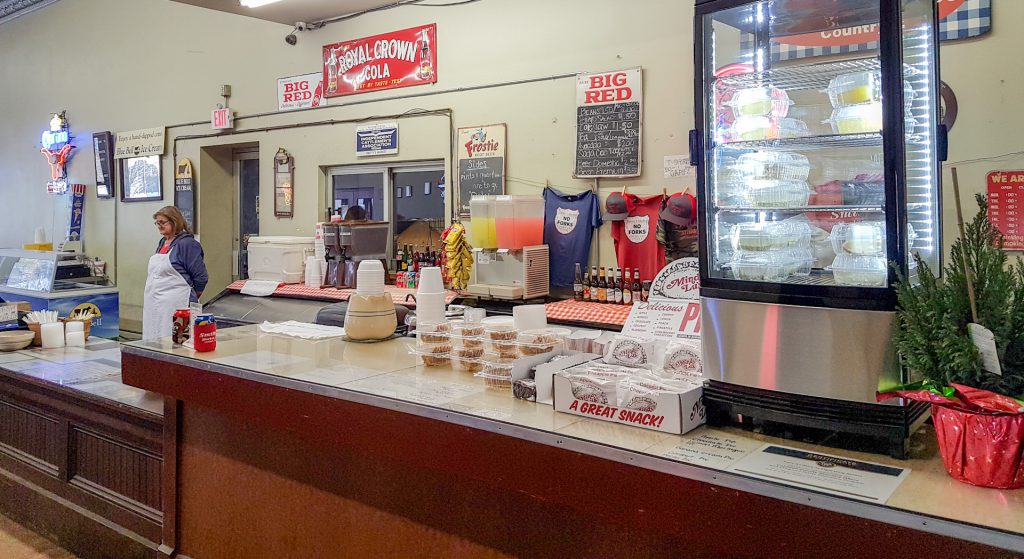 Seems all of these places in Texas serve the meats with thick sliced bread (known as 'Texas toast') and saltine crackers. And lots of dill pickle slices and onion slices. The crackers are strange but surprisingly good at cleansing the palate.
The flavour in all of the beef is very good – nice and beefy. There is much less pepper used here compared to Franklin's. The brisket is served differently than we are used to with the point and flat left together and sliced to serve.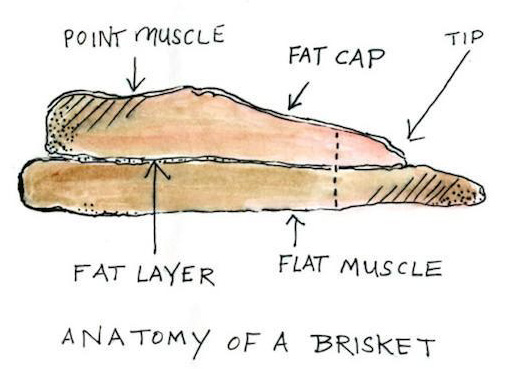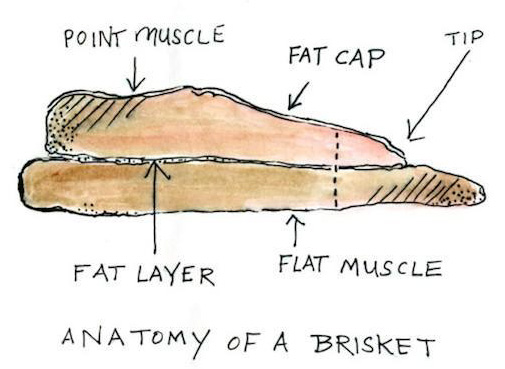 And oddly, they have not sliced the brisket against the grain. This is usually done to make sure the meat fibres are shorter and thus break apart rendering the meat more 'tender'. The brisket here is pretty good, but the beef shoulder, something we never smoke in the UK is actually better in both appearance and texture.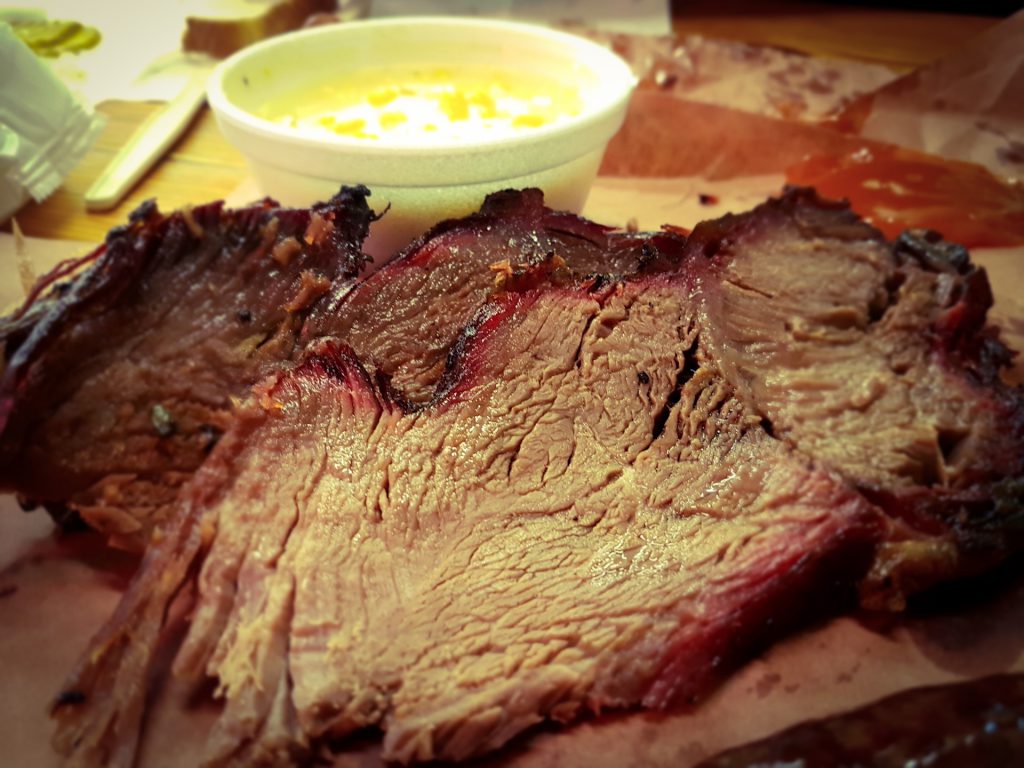 The pork ribs don't have much of a rub on them, unlike the competition approach. They do have a nice smoke ring. They are tasty but a bit tough. They also are untrimmed — again a departure from what we are used to.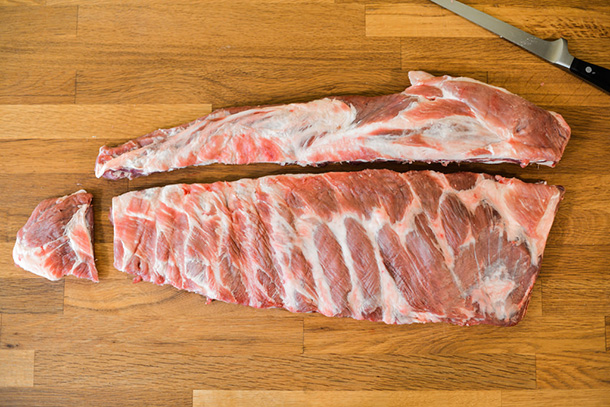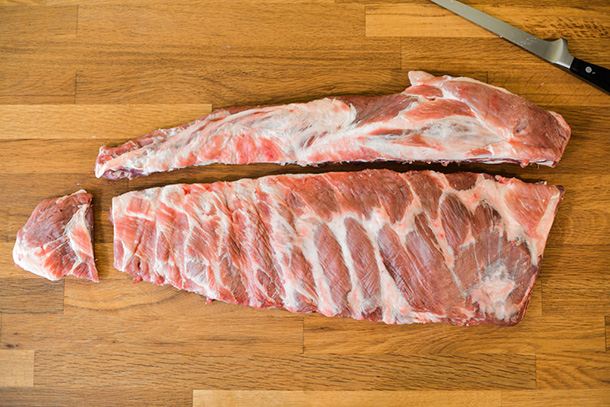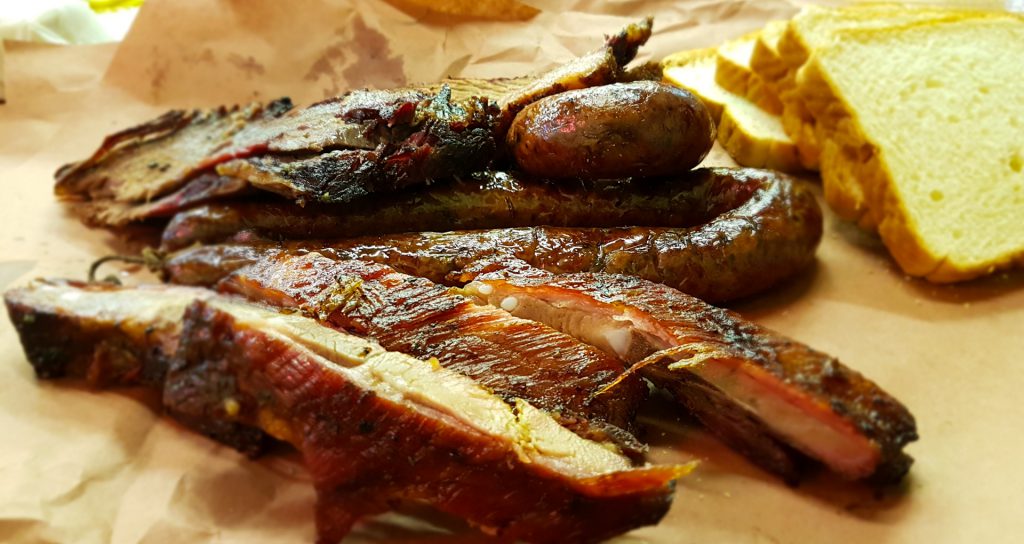 Sausages are a specialty in Lockhart so we are anxious to give them a try. They have a regular and a jalapeno version.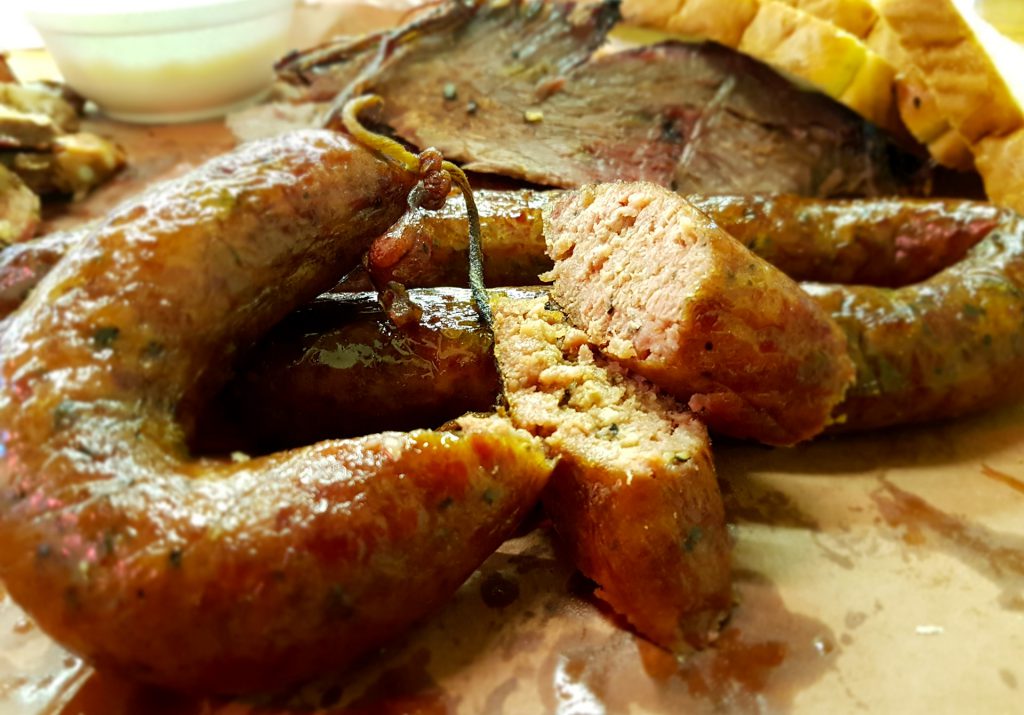 The sausage has a nice flavour and a good texture — not too coarse, not too fine. It's very meaty and not too greasy. The casing is slightly tough and could perhaps have been cooked a bit longer to crisp it up.
The jalapeno sausage is not as enjoyable. We found this one greasy, perhaps from the cheese in it. It's quite a loose sausage compared to the regular one.
So our next stop is a 'sister' (brother) to this one, Kreutz Market. It's a short way down the road.